Let's not get too wrapped up in this whole "health" kick that I've been on lately.  I do plan on remaining true to my roots, which is obviously everything full of fat, sugar, and calories. Because anything that is the sworn enemy of my bathroom scale must be absolutely delicious, right?  I made these cookies for a recent football game and tailgating party that I attended.  They're a little bit of everything delicious: a mixture of peanut butter cookies, cookies and cream flavors, candy, chocolate chips, pudding… seriously- it's all in there. Clearly these were the result of me walking down the baking aisle at the grocery store, getting grabby, and throwing EVERYTHING even remotely interesting in the cart.  I'll figure out how to put them together and make them into something edible later…
Thus the PB and Cream Cookie was born.  It's good.  Real good.  Eat it; and if you're interested in enjoying it the way I did, wash it down with a Coors Light, and then smuggle some into the football game.  Yup, that's perfection.
PB and Cream Cookies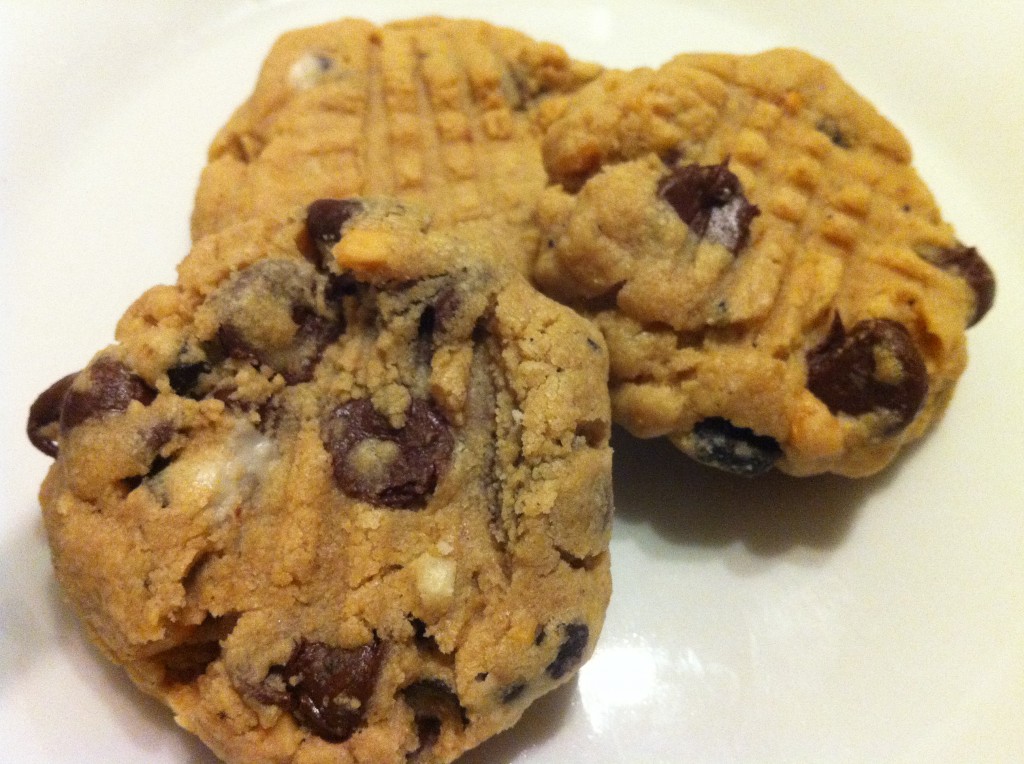 Ingredients:
1 C. Butter
1/2 C. Shortening
1 C. Brown Sugar
1/2 C. White Sugar
4.2 Oz. Instant Oreo Pudding
3 C. Flour
1 t. Baking Soda
2 Eggs
1 t. Vanilla
1/4 t. Salt
1/2 C. Creamy Peanut Butter
1/2 C. Chunky Peanut Butter
4 Hershey's Cookies and Cream Candy Bars
2 C. Semi-Sweet Chocolate Chips
Instructions: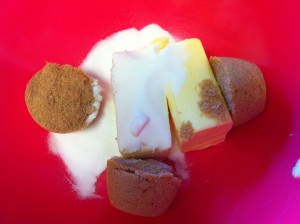 Begin by creaming together the butter, shortening and sugars.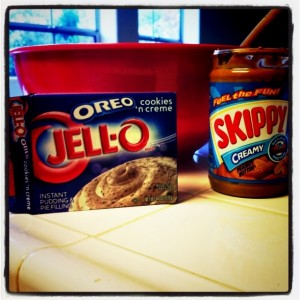 Next comes the good stuff- the pudding and the peanut butter, add to the same bowl and continue to cream together.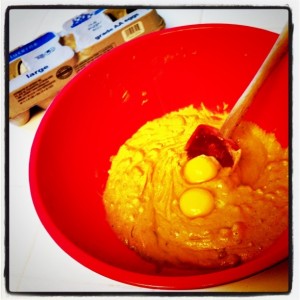 Add the eggs, vanilla, baking soda and salt.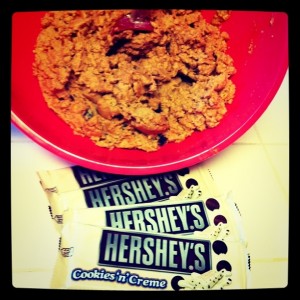 Add your flour and…
Yup, then the good stuff.  A blatant excuse to buy a half a dozen of my favorite candy bars.  What's that you say?  The recipe only called for four? You shut your mouth right now.
And, as if that just wasn't enough, go ahead and throw chocolate chips in there for good measure.  Because I wouldn't want you saying there weren't enough chocolate goodies in there ;)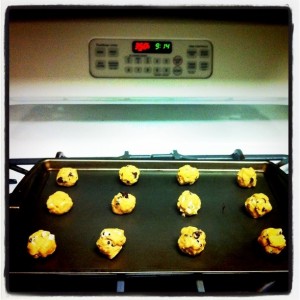 Roll all of the dough you don't consume raw into small balls, and put them in your oven at 350 degrees for 8-10 minutes.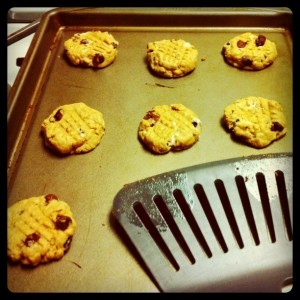 The dough produces a buttery, flaky, light cookie, so like most peanut butter cookies, they don't get "slouchy" in the oven, they need a little help to produce the desired cookie form, so use your fork to give them the cross-hatch look immediately after you remove them from the oven.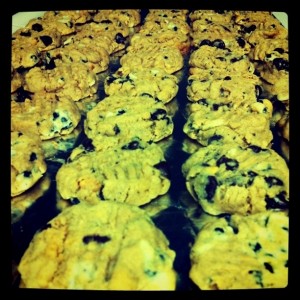 Don't they just look delish?  Aren't you dying to make them immediately?  You should.  Report back.
Mangia!