For a gal that really loves food, I'm just not crazy about breakfast.  Waffles… eh.  Scrambles eggs… gross.  Breakfast burritos… lack luster.  French toast… I'll pass.  So, when breakfast is up to me, it's never your standard pancakes, eggs and bacon.  Nope, this girl will choose these amazing corn pancakes every time.  They are savory, just a bit crispy around the edges, soft in the center, with big bites full or corn kernels.  Doesn't sound like breakfast food to you?  Drizzle a bit of maple syrup on these babies, and then tell me they taste wrong.  They are oh. so. right.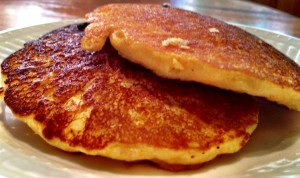 Sweet Corn Pancakes
Adapted from Smitten Kitchen
8 T. Butter
6 Ears Corn
1/2 t. Salt
3 Large Eggs
2 1/2 C. Buttermilk
1 t. Vanilla Extract
2 T. White Sugar
1 1/2 C. Flour
3/4 C. Cornmeal
2 t. Baking Powder
1 t. Baking Soda
Instructions: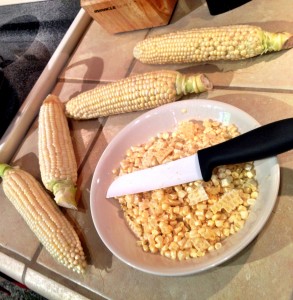 Start by cleaning your corn and cutting the kernels off of the cob.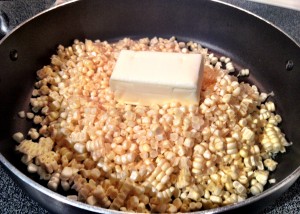 Throw those kernels in a pan and saute with your butter until they are soft and golden.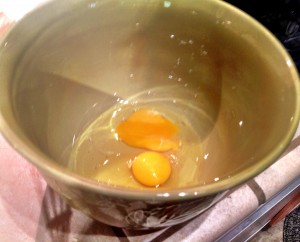 Now on to the other things… break your eggs into a bowl…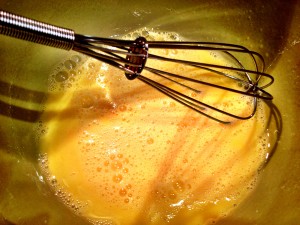 Whip 'em up! Whip 'em good!
Then the buttermilk gets added to the mix…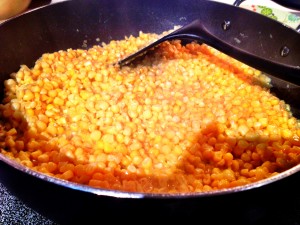 By now your corn should look this good.  Let it cool and get out another bowl.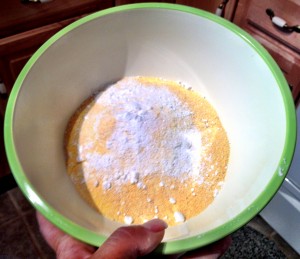 In the other bowl, mix your dry ingredients…
Now you've got all of your dirty dishes in one place.  You can probably guess what comes next…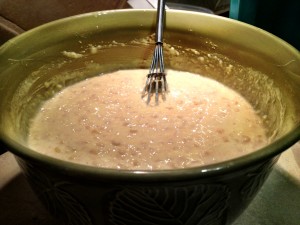 Yup, smarty pants, mix the wet with the dry, then add your cooled corn – be careful not to over-mix.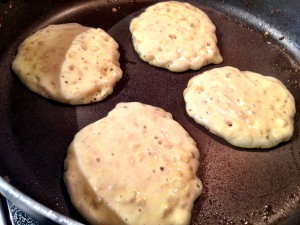 Pour your batter on a medium-high, buttered skillet until they bubble at the edges.  Then flip 'em!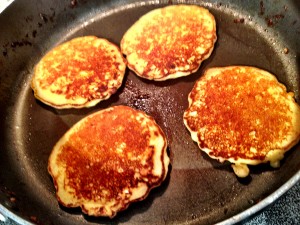 Pretty perfect, right?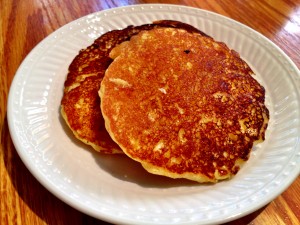 Serve those beauties up hot, with a pat of butter and a drizzle of maple syrup.
These are the pancakes dreams are made of…
Mangia!