I don't even like tomatoes. So saying that I looooooove this bruschetta is definitely saying something. It's super fast, oober pretty, not AS unhealthy as most of the other crap that I'm usually making, and it's one of those appetizers that just about everyone will enjoy.
Prior to finding this recipe by the Pioneer Woman, I was totally turned off by bruschetta. It LOOKS like it should be super easy, so no one is impressed when you make it. But seeding all those stupid tomatoes is a giant pain in my butt, and I just don't have the patience for it. THIS fantastical recipe is made with grape tomatoes which means no seeding, less chopping, and an all together happier Elise. You deserve to be happy too.
Grape Tomato Bruschetta
Recipe by Pioneer Woman
Ingredients:
2 T. Olive Oil
5 Cloves Garlic
1 Pint Red Grape Tomatoes
1 Pint Yellow Grape Tomatoes
1 T. Balsalmic Vinegar
16 Basil Leaves
Salt & Pepper to Taste
1 Baguette
8 T. Butter
Instructions: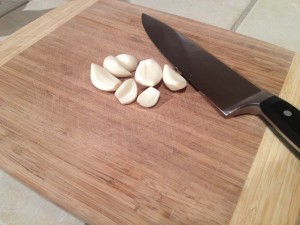 So I know the Pioneer Woman said 5 garlic cloves, but I'm a garlic fanatic, so garlic to your heart's content. My heart was content with 7 cloves.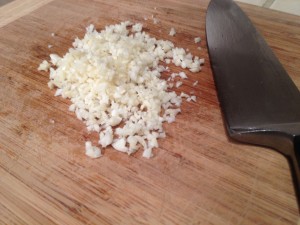 Mince your garlic…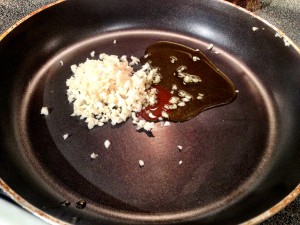 Sautee your garlic in olive oil just until the garlic is golden brown and toasty. Set it aside while you move on to something else!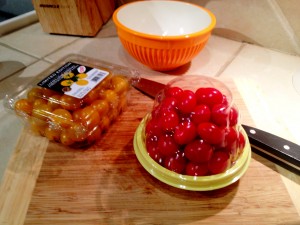 To the tomatoes!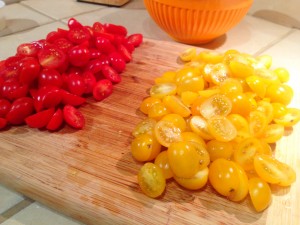 Cut your grape tomatoes in half. Yep, that's what I said- in HALF. Easy as that :)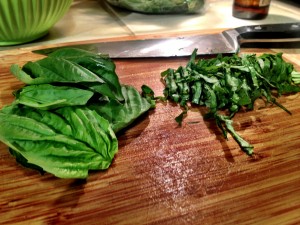 Next, chiffonade your basil.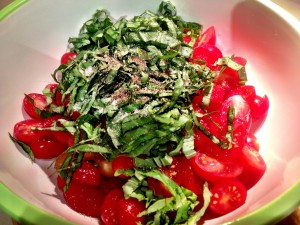 The tomatoes, salt, pepper, basil and vinegar go in your bowl.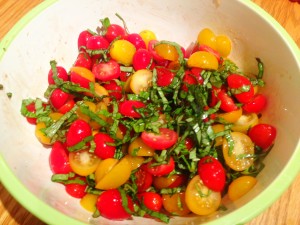 Mix it up!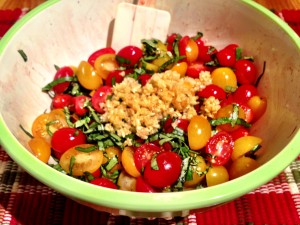 Once your garlic is cool, add that too…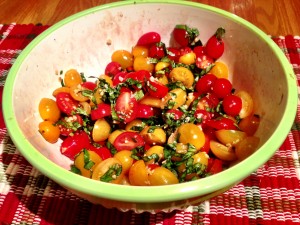 Once everything is together, cover your concoction and place it in the fridge to let the flavors combine for at least a few hours.

When you're ready to serve, slice your baguette.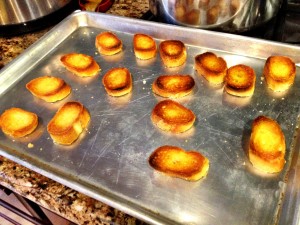 Brush your baguette with the melted butter OR use something else delicious LIKE my garlic confit!
Toast in the oven on broil.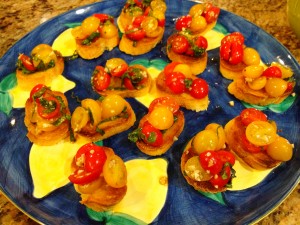 Then plate and serve!
Mangia!