When it comes down to it, my bestie is really far more impressive in the kitchen than I am. One of the reasons I'm always so impressed with her is that she keeps things simple, while still maintaining their fabulousness. I, on the other hand, am always going WAY over board and am guaranteed to spend way more money at the grocery store, and create a far bigger mess in the kitchen.
Perfect example: I was headed over to Amanda's one night on my way home from a weekend away. Amanda had forgotten that I was planning on stopping by. What does she do? She whips up a little freshly made hummus, with ingredients she had in the house, to present to me when I arrive. How freaking Betty Crocker, perfect housewife, is that?
Easy Garlic White Bean Hummus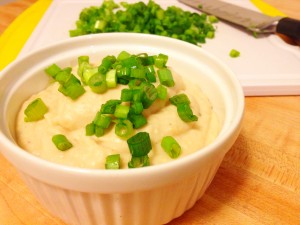 Ingredients:
2 Cans White Beans
2 T. Olive Oil
3 T. Minced Garlic
Green Onions
Instructions: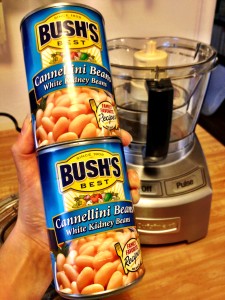 It all begins a little like this… with my massive food processor and some good old cans o' beans. Drain the cans and pour your beans into the food processor.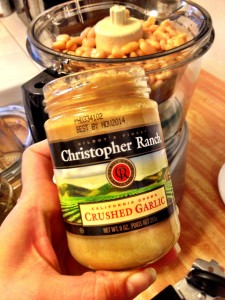 Throw some delicious garlic in there too, OR if you have it available, my garlic confit. The bestie used the garlic confit ;)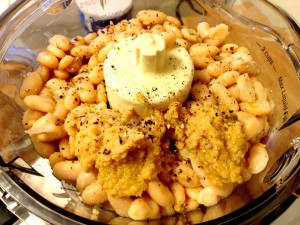 Next grind some fresh pepper into the mix, and salt generously as well.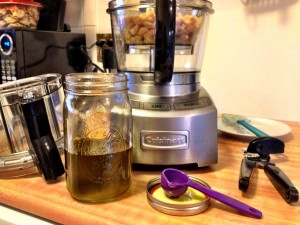 Next up comes your olive oil, which could also be the olive oil from your garlic confit… hint, hint… I TOLD you this stuff was good with everything!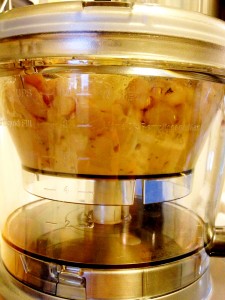 Start your engines… vroom, vroooooooom!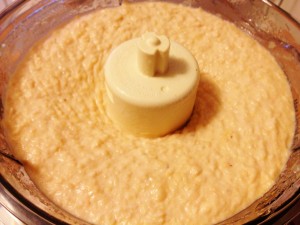 Until it's to your desires smoothness…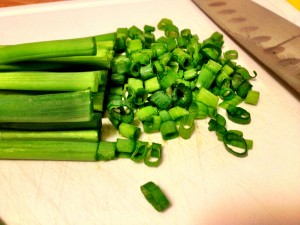 Don't for get to garnish with some lovely bright green onions!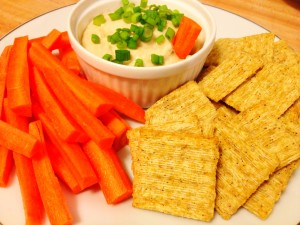 Serve it up with crackers and carrots! Now you too can be as awesome as my bestie :)
Mangia!