If you aren't "paleo," and if you don't belong to a Crossfit gym… you know you're curious. Crossfit, paleo… it's EVERYWHERE, right? What's up with these people that eat like cavemen, pay 1 billion dollars per month on their gym memberships, and have super human strength? Dude. Your muscles have muscles.
I've tried crossfit- and there's definitely something to it. Your in and out of the gym in under and hour, leave with a great sweat, and have accomplished both strength training and cardio by the time you walk out the door. But let's get real folks, this blog is not about exercise… little miss "Does sitting on an exercise ball at work count as a cardio workout?" is not an exercise expert, so I'll let y'all judge for yourself if the crossfit thing is for you. Let's get right to the food.
I've tried like a gazillion and twelve diets, so I know a thing or two about them, and can tell you that this paleo diet might just have something to it… So here's the deal… my very basic understanding of this paleo thing, which came completely from Wikipedia and other web sources, basically instructed me that this diet involves a lot of fish and grass-fed animal meat, eggs, veggies, fruit, nuts and restricts you from eating grains, potatoes and other delicious carbs, beans, dairy products, processed oils and refined sugar. The justification behind the food one should consume is that it mimics the diet of the Paleolithic era, and modern humans are still genetically adapted to this diet, making it the ideal for human health and well-being. Bam. I'm careening on the edge of science blog now, right?
So here's what I learned in this venture. 1. Cooking without oil is tough, 2. What the hell is a legume? (Answer: Beans, you dummy), 3. You can eat paleo and eat well.
Fish is easy peasy and it's a great go-to healthy dinner item that I make all the time, but the real standout star in this meal is the mash. I would never have attempted it had I not been going for "paleo," but I was pleasantly surprised by the flavor and the cross between healthy fiber-ful veggies in a form that still made me think of mashed potato, comfort food, pillows of wonderful. If you haven't tried paleo, here's your chance to give it a shot. If you are paleo, this one's for you. Enjoy!
Sweet n' Spicy Salmon over Cauliflower and Carrot Mash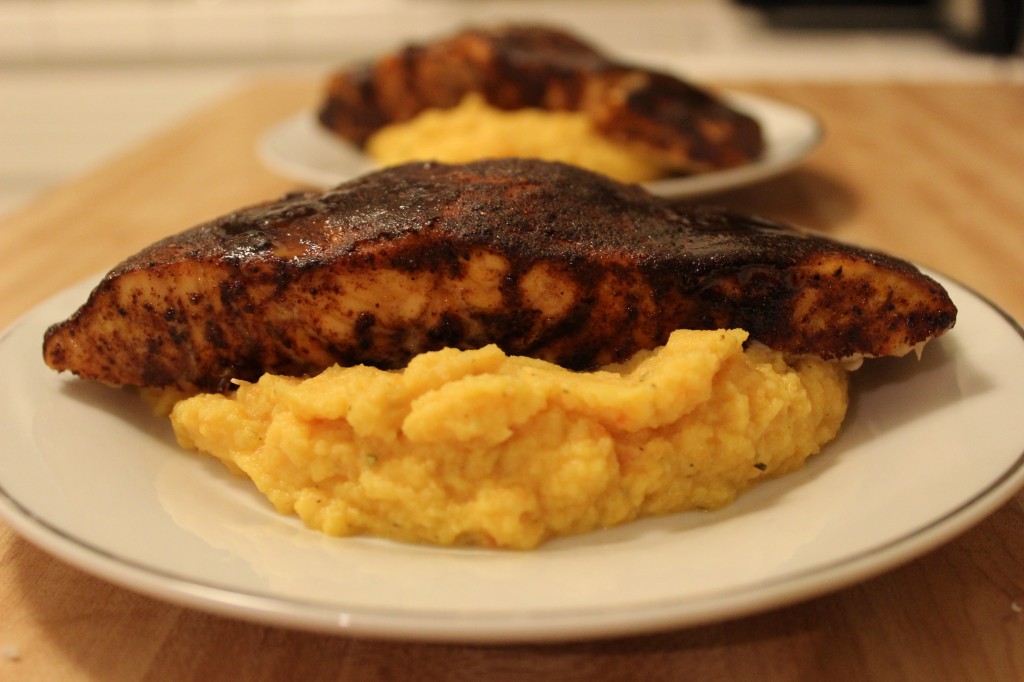 Sweet n' Spicy Salmon
Ingredients:
4 Salmon Filets
3 T. Pure Maple Syrup (Apparently a debated inclusion into the Paleo diet- but c'mon the pure grade comes from trees, right?)
3 T. Chili Powder
1 T. Cumin
1/2 t. Salt
1/2 t. White Pepper
Cauliflower and Carrot Mash
Ingredients:
1 Head Cauliflower
4 Carrots
1 Yellow Onion
6 Garlic Cloves
1 T. Rosemary
1 T. Thyme
Salt & Pepper to Taste
Instructions: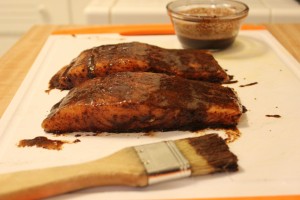 Mix together everything in the salmon sauce and paint it onto the filets. Throw them into the oven on a foil-lined baking sheet for 15-18 minutes at 375 degrees.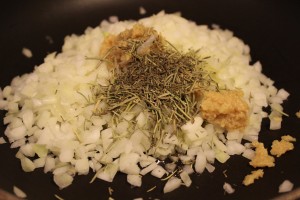 Chop your onions and garlic and grill them (without oil) in a frying pan, with your spices, until everything is soft.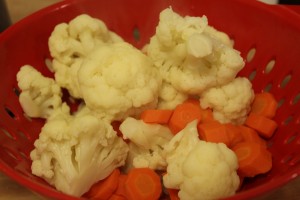 While that's happening steam your cauliflower and carrots until they are soft.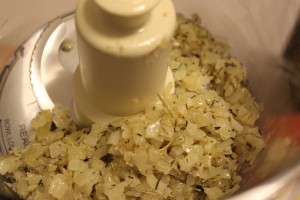 Then the soft onion mix goes into your food processor.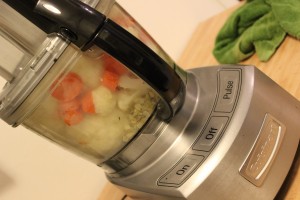 And the soft veggies get added too…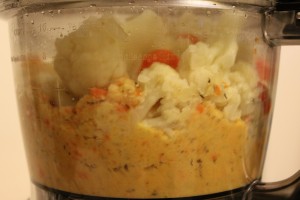 Definitely the noisiest part of this recipe… make that food processor do WORK!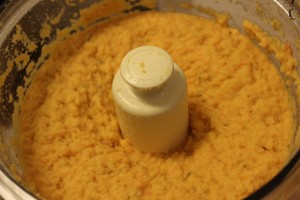 Until… Voila! You have mash!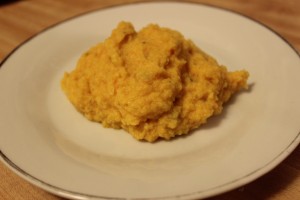 Now comes my favorite part… making it pretty before you destroy it with your fork :) Mash first…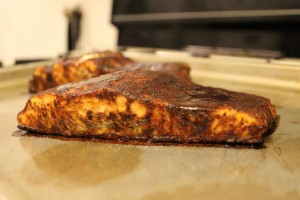 Look how gorgeous your salmon is when it comes out of the oven!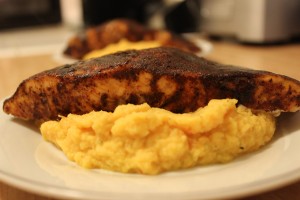 You know where that loveliness goes… Right on top!
Mangia!