A wise friend once said to me that chocolate and peanut butter were the best combination ever, and that she firmly believed the two should get married and make little choco-PB babies.  Well said, Kathryn, well said.  While I agree with my astute and beautiful friend, I'm going to argue that there is a better combo out there, one yet even more appealing than the choco-peanut butter babies… and that, my friends, is the cheese and bread combo.
Cheese and Bread were sitting in a tree K – I – S – S – I – N – G, first came love, then came marriage, then came CHEESY BREAD BALLS in the baby carriage.
Did I really just write that?  Eh, it happened… make this appetizer, pop one of those babies in your mouth, and take my word for it, the yumminess might make you a bit wacky too.
Cheesy Baked Bread Balls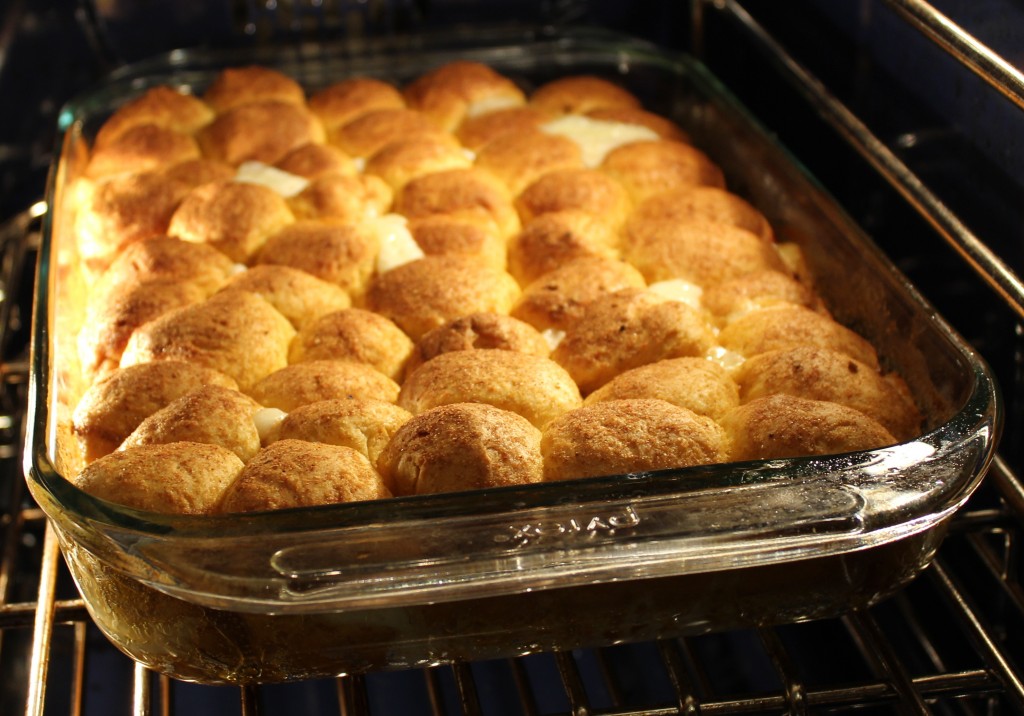 Ingredients:
2 Cans Buttery Biscuits
1/2 C. Olive Oil
1 T. Paprika
1 T. Garlic Powder
1 T. Onion Powder
1 t. Sea Salt
1 t. Rosemary Powder
1/2 t. Black Pepper
1 Pound Monterey Jack Cheese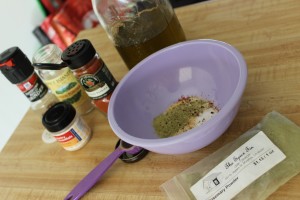 It's so easy. Just wait and see :) Mix all of your spices together in a bowl…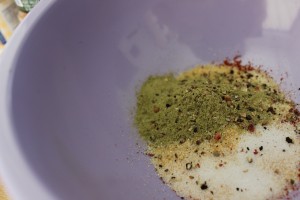 Yea, Yea!  Yummy spices!
Now add your olive oil…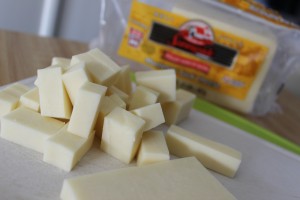 Now choppety-chop-chop up that cheese. You're probably going to need to taste test the cheese while you're at it…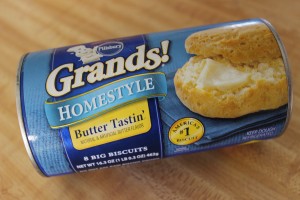 Pilsbury + Butter Tastin' = Delicious heart attack. Worth it.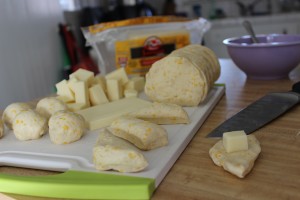 Time to get your hands dirty! Cut each biscuit into thirds and roll each segment around a cheese chunk.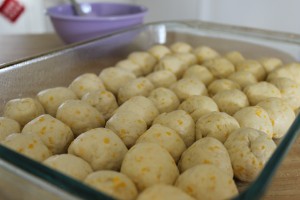 Repeat until you can fill an entire greased 13×9 dish. Oh yea, lookin' good now…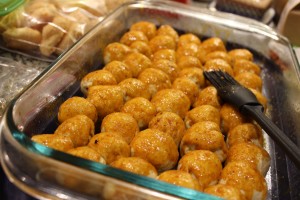 Using a basting brush, paint your little cheese balls with your spice-packed olive oil and pop them in the oven at 375 degrees for 30-35 minutes.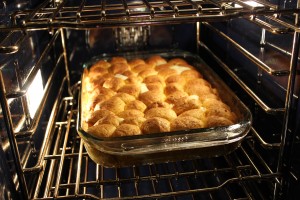 I now pronounce you Cheesy Baked Bread Balls. You may kiss the appetizer!
Mangia!