I'm not much of a breakfast person.  In fact, usually, the hour between when I wake up and rush out of the house, is the only hour that I don't want to inhale every ounce of food around me.  However, on the occasion that I do want food in the morning, I rarely crave what one would typically think of when referring to "breakfast food."  Nah, it's typically during these morning hours that I want Chinese food, a deli sandwich, macaroni and cheese, or cookies.  Luckily for me, there is small societal loophole available for exploitation.  Some brilliant rainmaker came up with the concept of a socially acceptable breakfast cookie, and named it… biscotti.  Absolutely brilliant.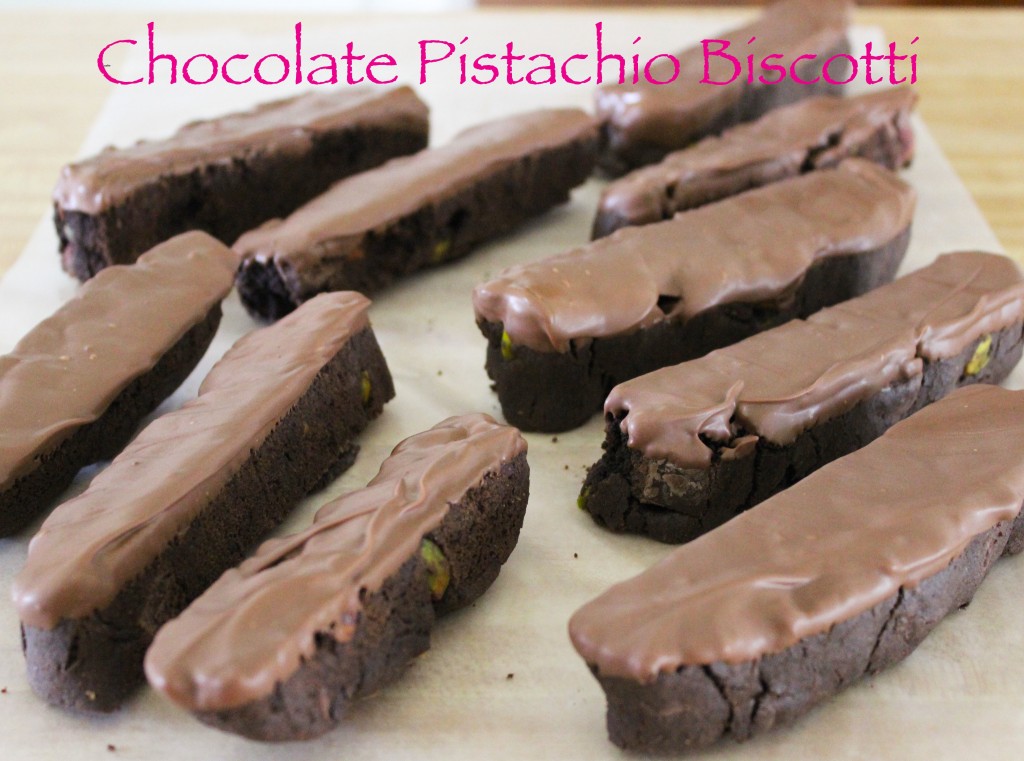 Ingredients:
8 T. Butter
2 C. Flour
1/4 C. Dark Chocolate Cocoa Powder
1 t. Baking Soda
1/2 t. Salt
1 C. Sugar
1/2 C. Brown Sugar
1 T. Espresso Powder
2 Eggs
1 C. Shelled Pistachios
1 C. Dark Chocolate Chunks
1 Package Chocolate Almond Bark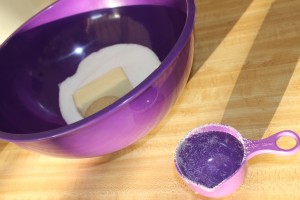 Start with your sugars and butter.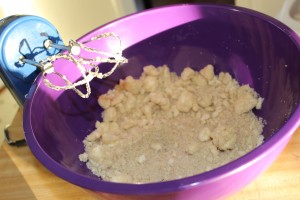 Cream them together with an electric mixer.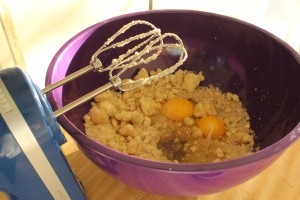 Then the eggies… continue to beat…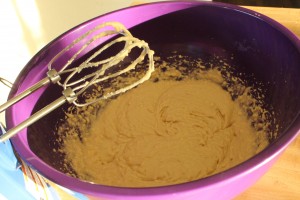 Until you've got a lovely little batter goin' for yourself :)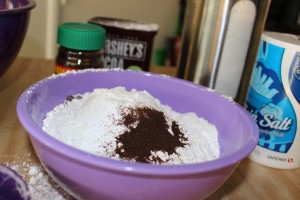 On to the dry ingredients!  In a separate bowl, combine the flour, baking soda, salt, espresso powder and cocoa powder.  Mix em' up.  You're doing great, I can just tell.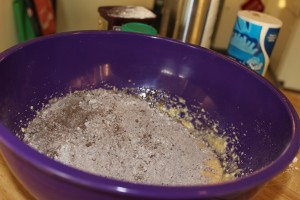 Then add your dry ingredients to your batter.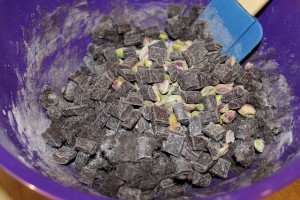 And then we get to the REALLY good stuff.  The chocolate chunks and pistachios.  Oh delicious perfect batter, how happy you make me.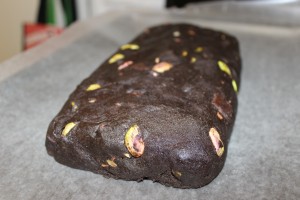 Then place some wax paper in a cookie sheet and form a log with your hands.  It should be about an inch tall.  Length and width can be flexible to your liking.  Bake at 350 for 25-30 minutes.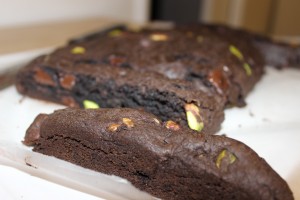 When you pull them out of the oven, let the cool for about 5 minutes and then slice them.
Then place the slices back into the oven at 300 for another 5-7 minutes to get them crispy at the edges.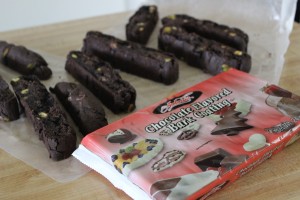 You're getting close, I promise.  Pull our your chocolate almond bark and break it up so that you can melt it in the microwave.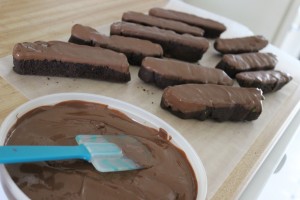 Get it melty, and then dip your biscotti in the chocolate.  Set your cookies aside to dry on wax paper.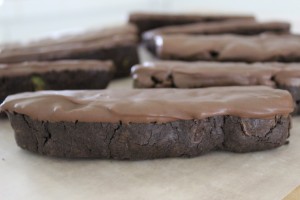 Congratulations, you've officially satisfied all of your adolescent breakfast desires.  Yep, folks, you've made cookies for breakfast!
Mangia!