Sometimes it's the simple things in life that make me the happiest.  This simple macaroni salad is one of my Momma's signature dishes.  Whenever I make it, I think about her.  It's her go-to, family BBQ, summertime side dish and I love, love, love it.  Over the years I've shared it with other loved ones, including one of my best friends form college, Lauren.  She asked me to share the recipe on my blog so that she could make it for her daughter, Harper's, 1st birthday party.  I like to think that Harper will grow up thinking of this macaroni salad as HER Momma's signature side dish… and that definitely makes this recipe worth sharing.
Momma's Macaroni Salad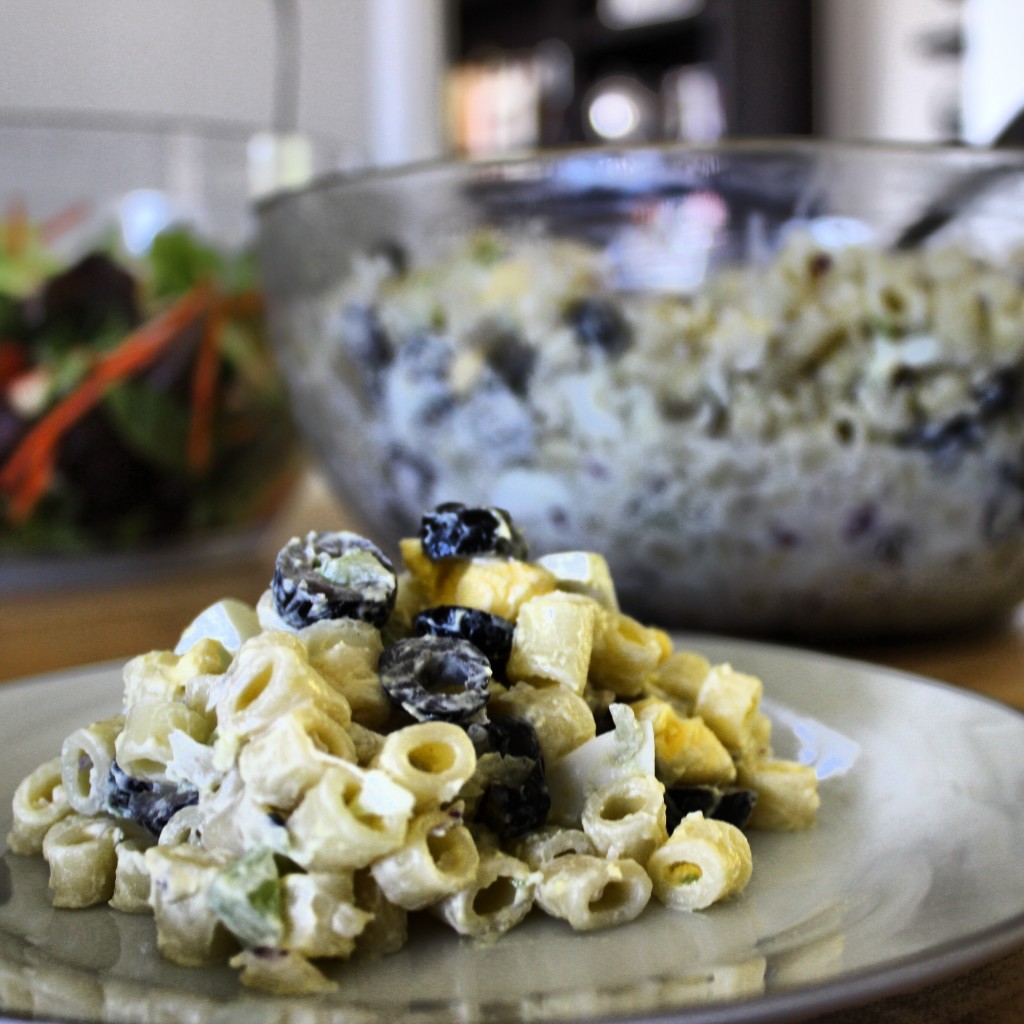 Ingredients:
3 C. Uncooked Macaroni Pasta
3/4 C. Finely Chopped Red Onion
3/4 C. Finely Chopped Celery
10 Eggs
3/4 C. Mayonnaise
2 3.8 Oz. Cans Sliced Olives
Salt & Pepper to Taste
Instructions: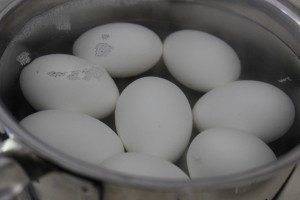 Start by boiling your eggs.  10 eggs is a lot, but according to Momma, all 10 are totally necessary.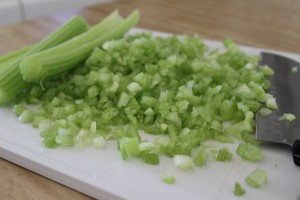 Then choppety chop chop your celery.  Celery is gross, but apparently it's necessary for this recipe.  I asked Mom, she insisted.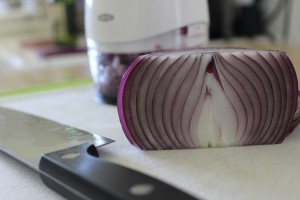 And then the onion.  I had applied mascara, hence it was necessary to use the choppy device you see in the background.  Choppy device = No mascara streaming down my face.  Good call.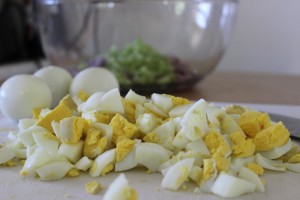 Throw your onions and celery into a bowl, and then move on to ALL of those eggs…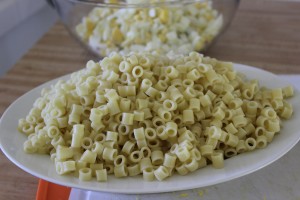 Then boil that pasta, and give it a rinse before adding it to your large bowl as well.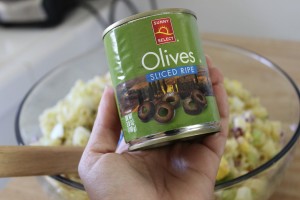 Finally we get to those delicious little olives.  I wanted to add 2 cans… Mom said no.  This CLEARLY isn't my recipe as I obviously would have ditched the celery, added more olives, and probably found a way to include a pork product, alas, it's Momma's recipe, so we're doing it Momma's way…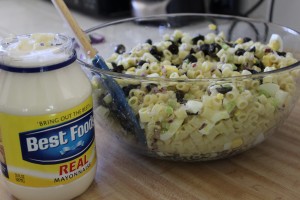 Why is mayo so gross, and yet so delicious?  In it goes!
The beautiful Momma herself salt and peppered here… Workin' hard, looking great- pretty typical for her ;)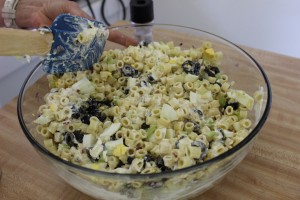 She mixed it for me too…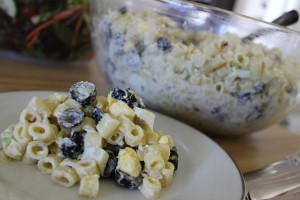 There you have it… go ahead and enjoy a spoonful of happiness.
Mangia!