Guess what?  I made you muffins.  Oh, and not just any muffins, my friends.  I made you muffins a la Kathryn Choy.  In case you've been living under a rock, you might not know my extraordinarily beautiful and lovely friend, Kathryn Choy.  This girl's all that and a batch of freshly baked muffins.  She's kinda a big deal.  She makes muffins.  Great ones. KC's muffins are not only totally delicious, they're also super easy to make, AND they only require one bowl!  You know how I feel about dishes, so clearly the small cleanup aspect of these muffins scores major points for me.
These muffins are so simple, in fact, that they're the perfect option for the next Saturday you want to wake up, play a little Suzy Homemaker, make your house smell like heaven, and impress overnight houseguests or roommates with your ability to create muffins from scratch.  Over breakfast I would definitely advise of finding some way to mention that these most definitely did NOT come out of a box.  Gloat a bit.  You deserve it.
KC's Muffins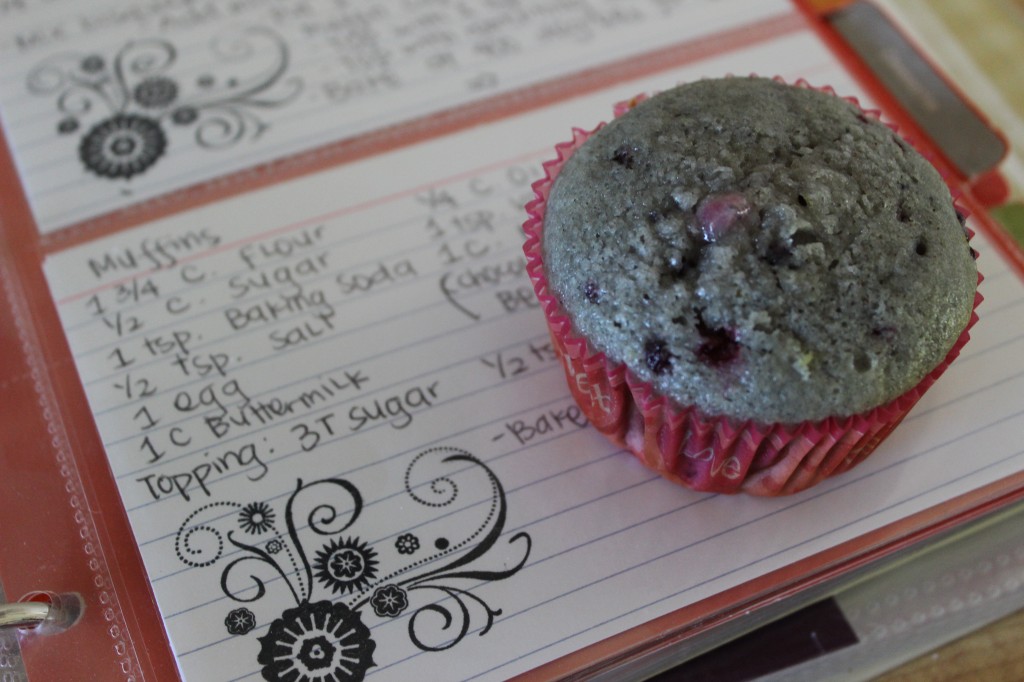 Ingredients:
1 3/4 C. Flour
1/2 C. Sugar
1 t. Baking Soda
1/2 t. Salt
1 Egg
1 C. Buttermilk
1/2 C. Oil
1 t. Vanilla
1 C. Mix-Ins
Topping Ingredients:
3 T. Sugar + 1/2 t. Cinnamon
Start with your dry ingredients- the flour. sugar, salt and baking soda.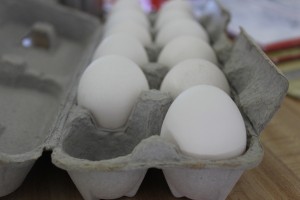 One lonesome egg goes into the dry ingredients…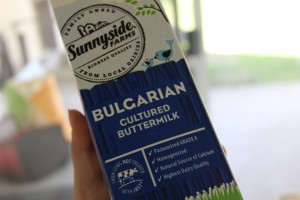 Then the buttermilk… did you know you can make your own buttermilk with perfectly good normal milk + vinegar? Gross.  Let's just say I don't typically have many reasons to buy buttermilk…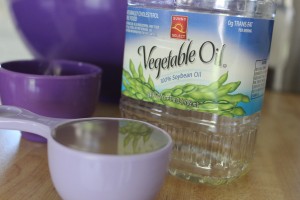 Then the oil!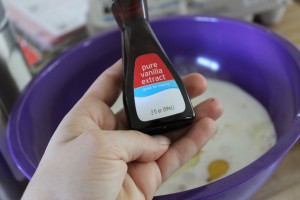 And then the every-so-crucial vanilla…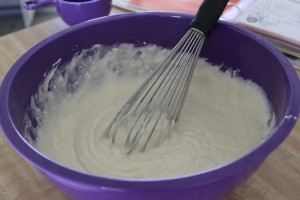 Then give it a good whisk!  Ok, here comes the fun part… the reason the recipe reads "mix-ins" is because you can add whatever you have on hand!  KC loves chocolate chips in hers, but she is also famous for her blueberry rendition… I had blackberries…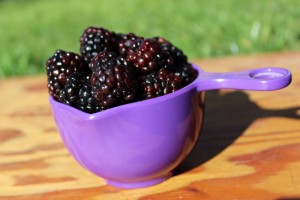 Blackberries that were so pretty… they needed their own photo shoot… outside… with natural light… and my cutting board in the grass?  I was going for artistic, so sue me.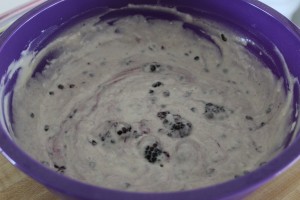 Mix-in whatever mix-ins you choose.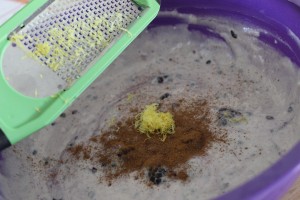 Because my mix-in was fruit, I decided to throw in some lemon zest and cinnamon too.  That's what's great about this recipe, you can get a bit creative ;)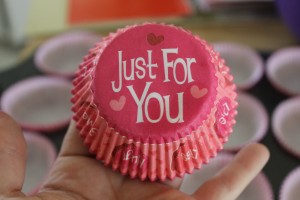 Oh-so-adorable muffin liners are always highly encouraged.  I mean, I did make these just for all of YOU!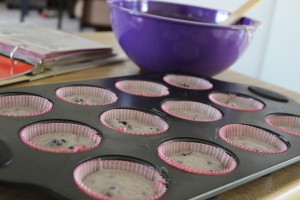 Fill your muffin liners up about 2/3 to 3/4 of the way to the top.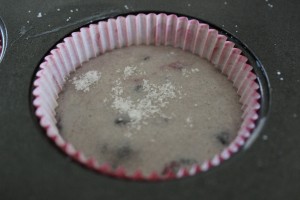 Sprinkle the cinnamon and sugar mix on top and then place them in an oven that has been pre-heated to 375 degrees for 12-15 minutes.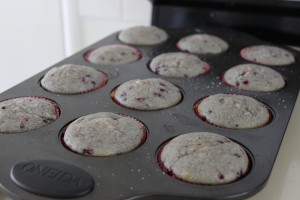 They should be puffed up just slightly when you pull them out.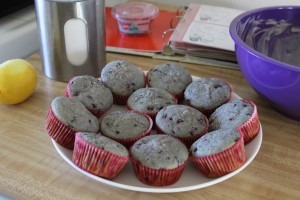 Serve 'em up while they're still warm!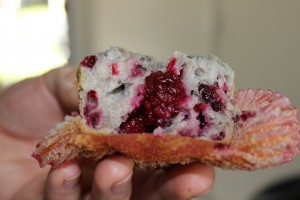 Matty took a big bite so you can see how perfect and delish they look inside ;)
Mangia!