Lemon ricotta pillows of happiness. I mean, honestly, what does the fact that I strung those words together into a sentence say about me? Don't answer that.
It feels wrong, right? Ricotta cheese in your cookies. I know, but trust me, it tastes so, so right. I promise these cookies aren't going to taste like cheese, they aren't even cheese-cakey, they're just straight up delicious. The ricotta produces an almost-too-good-to-be-true, light and pillowy effect in these cookies. So light and fluffy, in fact, that you'll be seduced into eating like 12 of them at a time… for breakfast… because technically lemon is a fruit, and fruit is a breakfast thing, right? Don't answer that either.
Lemon Ricotta Cookies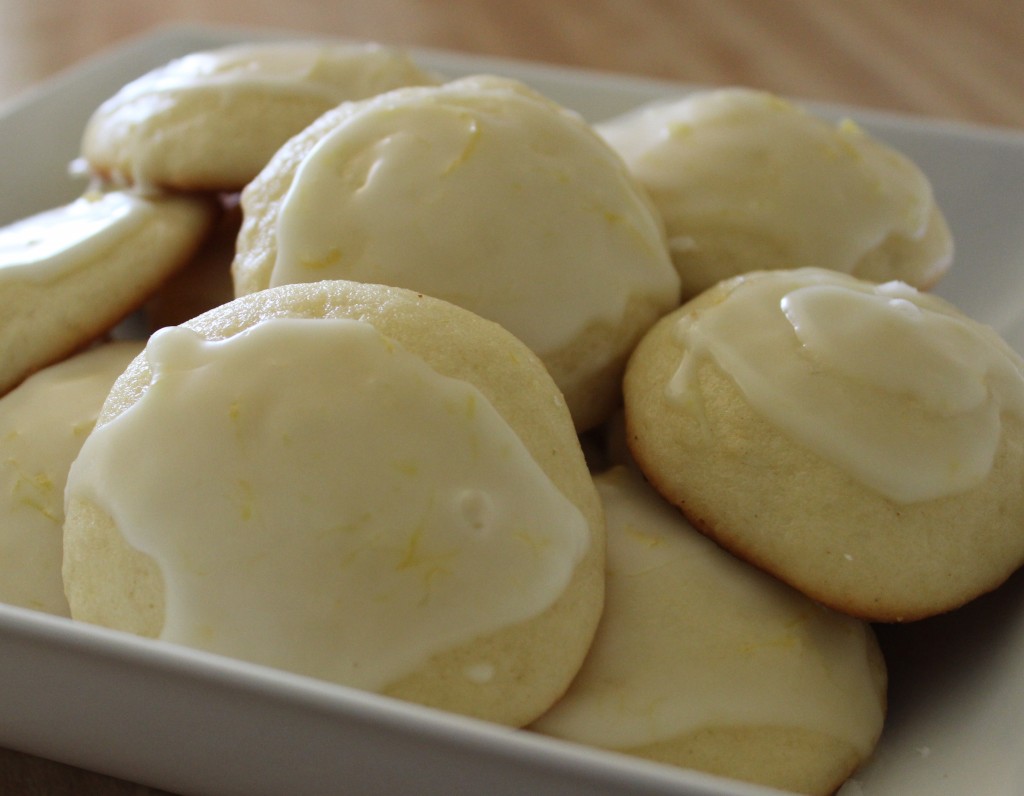 Cookie Ingredients:
2 1/2 C. Flour
1 t. Baking Powder
1 t. Salt
1 Stick Butter
2 C. Sugar
2 Eggs
1 15 Oz. Container Whole Milk Ricotta Cheese
3 T. Lemon Juice
1 Lemon, Zested
Glaze Ingredients:
1 1/2 C. Powdered Sugar
3 T. Lemon Juice
1 Lemon, Zested
Instructions: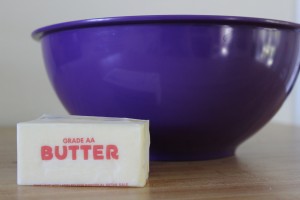 Butter, baby. That butter is so hot it's room temperature!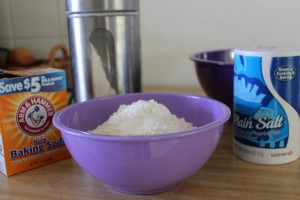 I'm usually against extra bowls because extra bowls mean more dishes… but… it's worth it. So put your flour, salt and baking soda together in a second bowl and set them aside.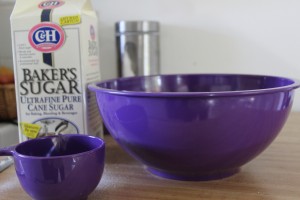 Then navigate back to your butter bowl and add the sugar…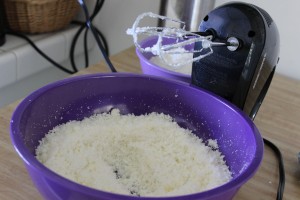 Hand-mixer attack that butter and sugar until it is light and fluffy…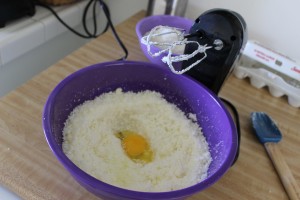 Then plop in your egg and continue to beat with the hand mixer.
Ohhhh my… this is the soooo delicious, looks-so-good-but-you-know-you-shouldn't-eat-it-yet, stage. Definitely a thing.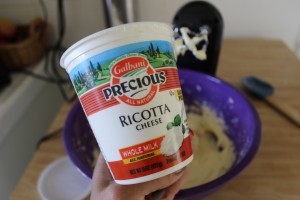 Shhhhhh, don't ask questions. Just put the cheese in your cookie batter.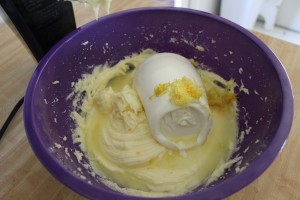 And then add the lemon juice and zest…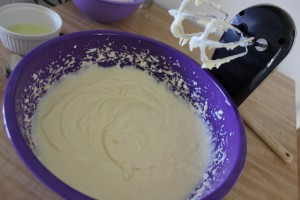 More hand-mixer-ing.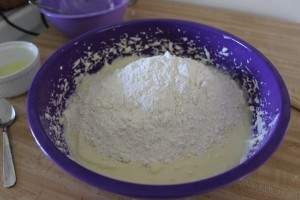 And then those dry ingredients that you thought we'd never get to…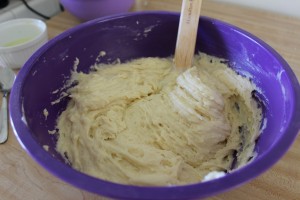 Downgrade to the manual hand mixer… spoon.
And set that aside…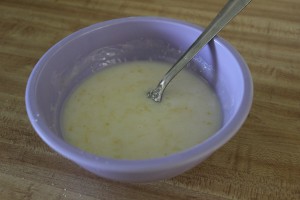 Making the glaze is as simple as mixing the powdered sugar and lemon juice + zest in a small bowl. Add a little of the powdered sugar at a time to make your life a bit easier.
Also make double… or triple… more glaze = more happiness.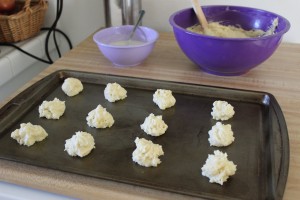 Your dough will be soft and sticky, but roll it into balls and plop it as best as you can onto your cookie sheet.
Bake for 15 minutes at 375 degrees. Allow to cool for 20 minutes before using a spoon to pour glaze on the top of each cookie.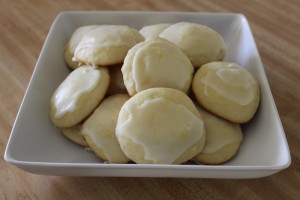 Yum. Yum. Yum.
Mangia!