I'm fortunate enough to have many amazing women in my life. One of which, Nancy, is like a second Mom to me. Nancy is amazing in the kitchen. She makes a homemade spaghetti sauce that is requested at least once a month, every month, by family and friends. Plus, I'm pretty certain that every single time she's asked to make it, she slaves in the kitchen to get it done. She also has a family zucchini relish recipe that literally takes her an entire day to make. When it's done, there is basically a lottery to try and score one of the coveted jars. But… one of the best things about Nancy's recipes is that for every recipe like her zucchini relish that requires an entire day slaving in the kitchen, she has an easy peasy little secret recipe that is every bit as impressive, BUT can be put together with a cocktail in one hand, a baby in the other arm, a scrabble game underway, and all in under 10 minutes. She's brilliant, right? I told you I had amazing women in my life. I haven't graduated to spaghetti sauce or zucchini relish, so I'm brining you an easy little lovely appetizer that you too can put together with a cocktail in hand… Thanks, Nancy! XO
Jalapeño Artichoke Bread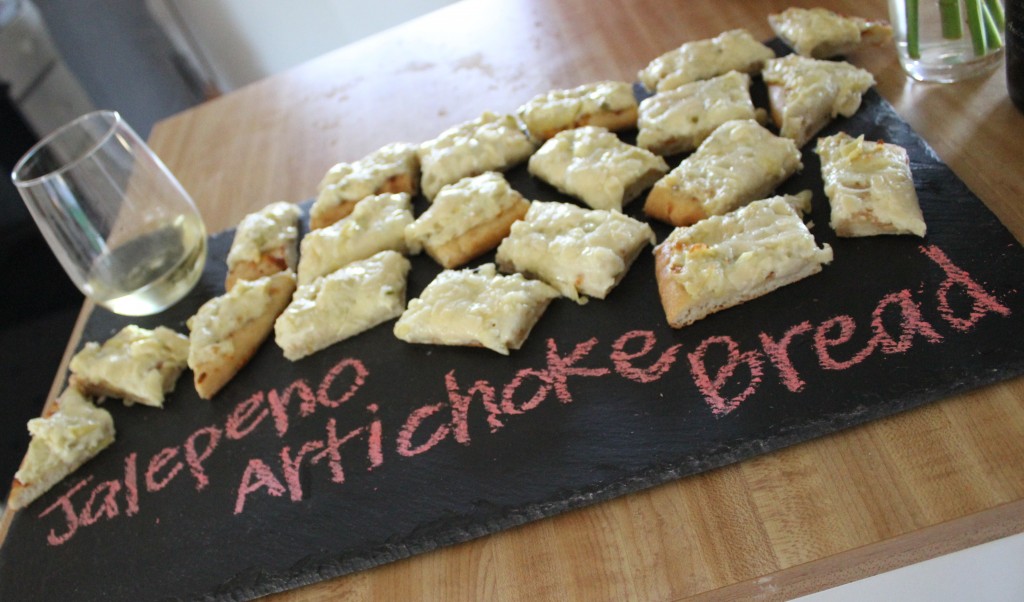 Ingredients:
1 Boboli Pizza Crust
1 Container Jalapeño Artichoke Dip (I used one from Safeway)
1/2 C. Shredded White Cheese (Jack or Parmesan)
Instructions: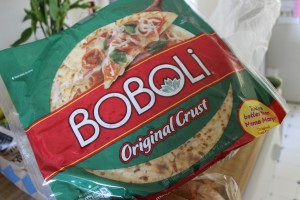 Begin with your Boboli!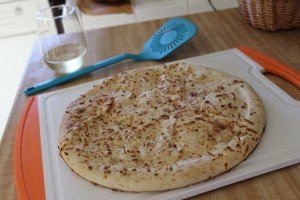 I stuck mine in the oven at 450 degrees for 6 minutes to get it a little toasty to begin with…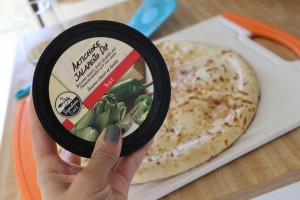 Oh yea. Get that dip…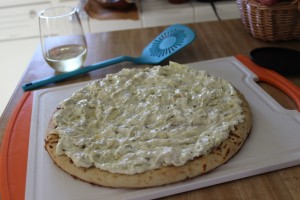 Get it GOOD!
BTW, the wine in every shot… not a mistake. Take the hint.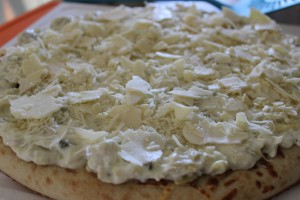 And then parm happens. Sigh.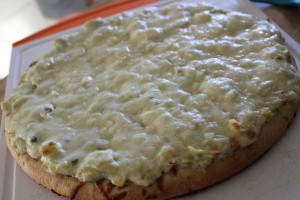 Pop that baby in the oven at 450 for another 10 minutes or until it looks this. dang. perfect.
Serve.
Accept applause.
Thank Nancy.
Mangia!