Last year my guy spent Thanksgiving with my family. I was thrilled. Clearly, I thought the whole thing went perfectly. However, we failed to serve sweet potatoes (his favorite part of Thanksgiving), and then screwed up the gravy (which he likes to create a shallow pool the length of his entire dinner plate). At the time, I didn't really understand the gravity of these oversights, but this year, I spent Thanksgiving with his family and tasted that perfect gravy and homemade sweet potato casserole myself. Now I understand. Now that this sweet potato casserole has made it's debut into my Thanksgiving, it's here to stay… so is the shallow pool of gravy. Thanks for sharing your traditions, Castillo family!
Kelly's Sweet Potato Casserole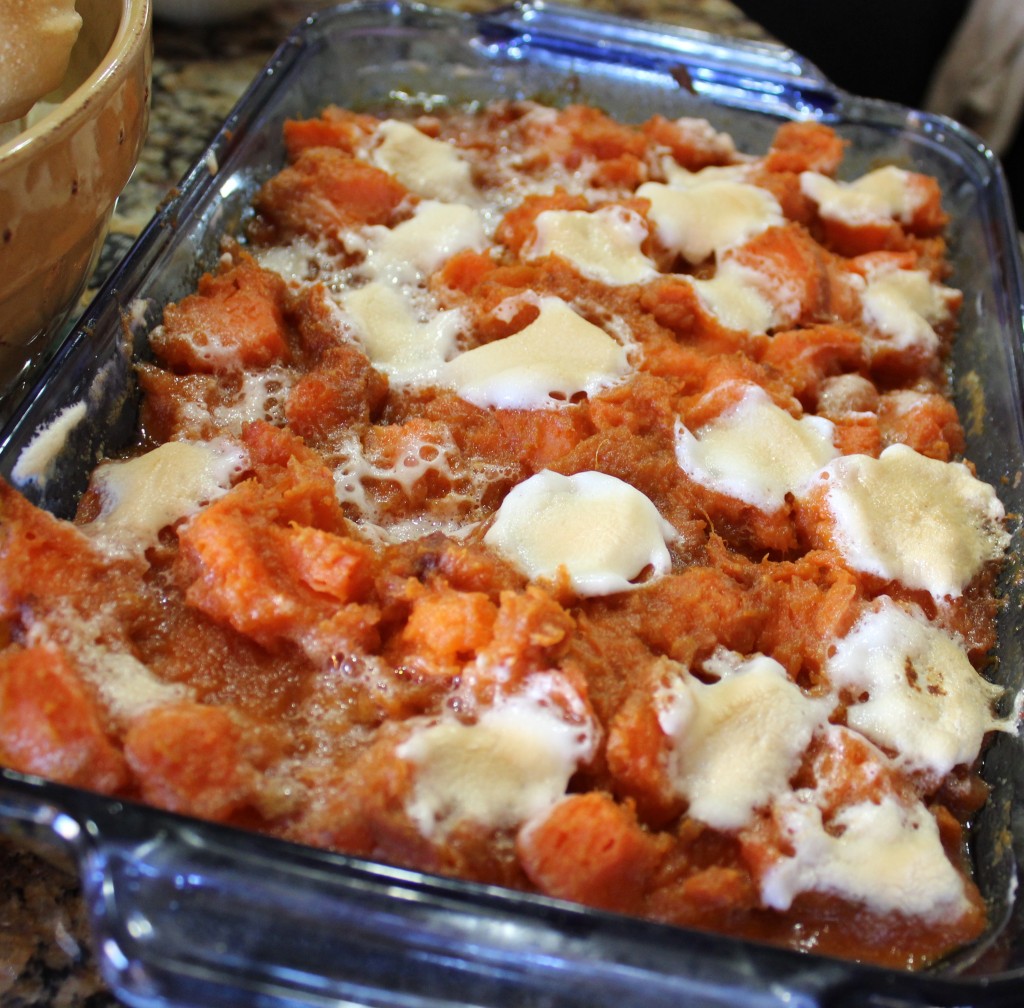 Ingredients:
6 Large Sweet Potatoes
1/3 C. Half and Half
1/4 C. Orange Juice
1 C. Brown Sugar
1/2 t. Cinnamon
1/2 C. Butter, Melted
One Dozen Marshmallows, Torn
Instructions: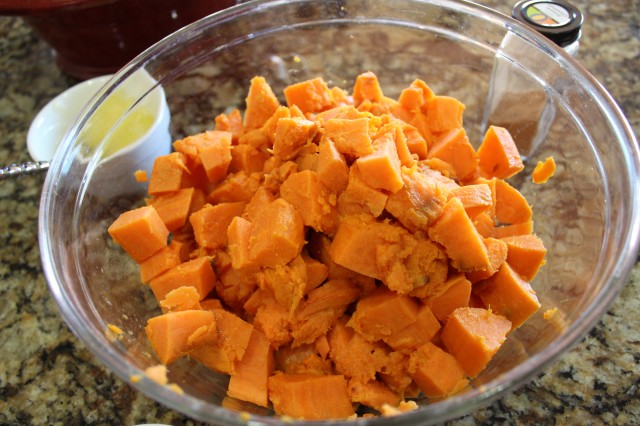 Start by baking 6 sweet potatoes until soft, peeling, and chopping into large chunks.  Place the chunks in a large mixing bowl for the next few steps.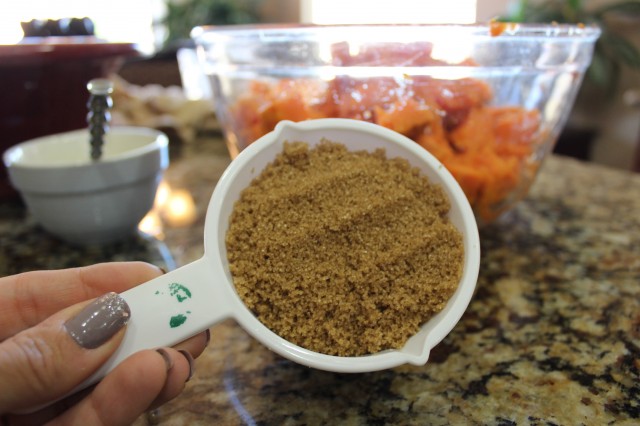 Then add the brown sugar to your bowl – this is less than 1 C. but we ended up adding more!  Woo-hoo!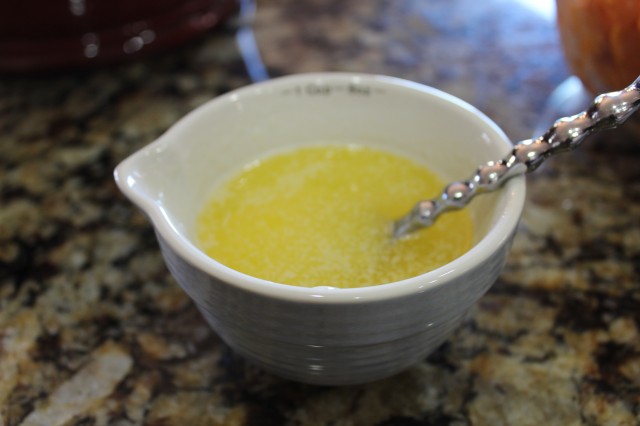 Next up is that delicious butter…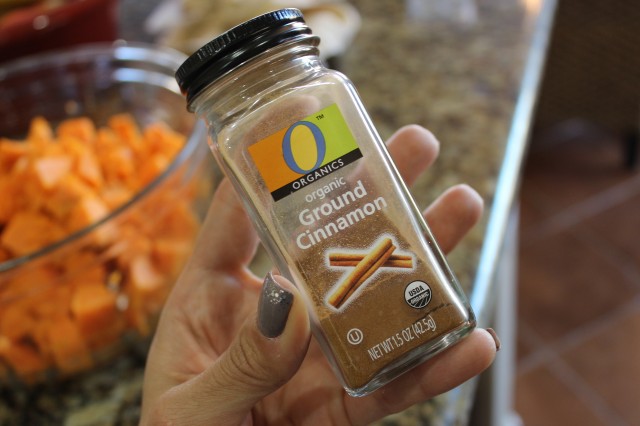 … and then the cinnamon…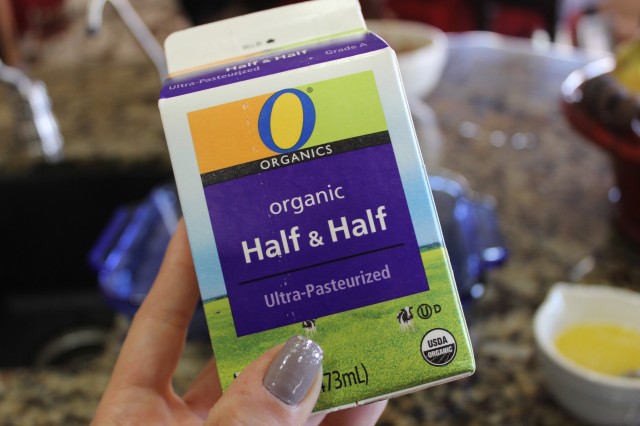 When is half & half NOT a good idea?  The answer is never.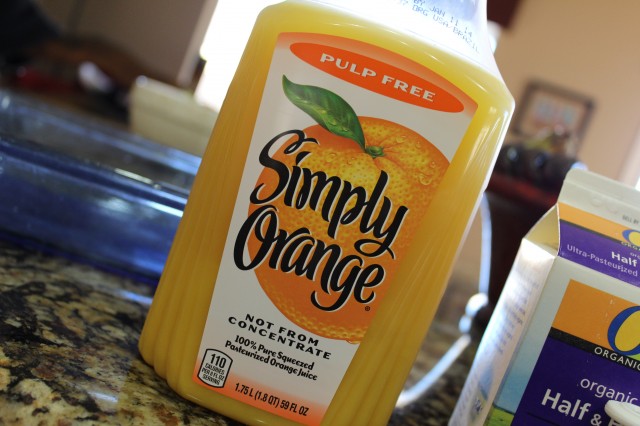 Then a surprising splash of orange juice is added to your mix.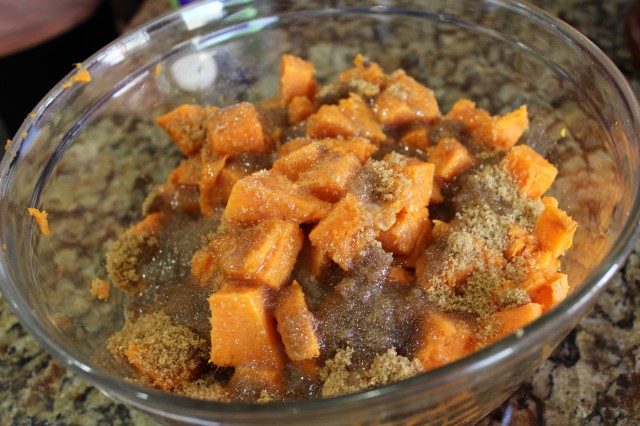 Stir it up!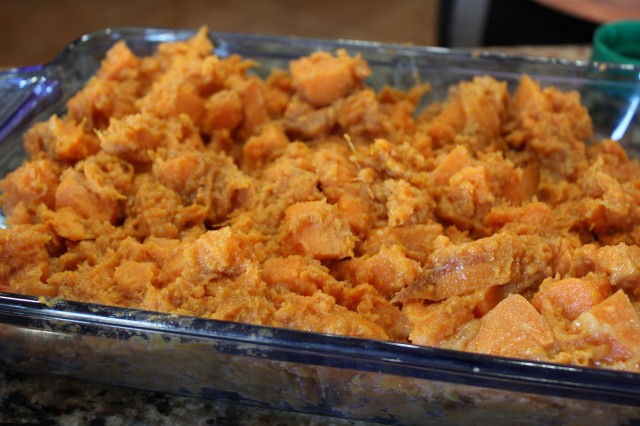 And then pour that mixture into a 13×9 casserole dish!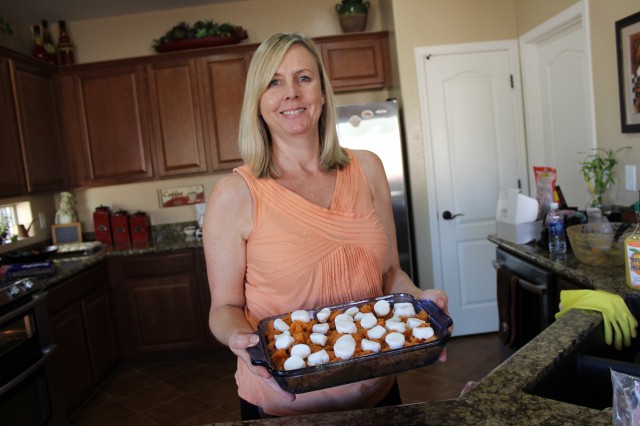 The gorgeous Kelly presents her family's favorite dish with the final touch – marshmallows!
Throw that baby in the oven at 375 degrees for 30 minutes while you wait… and salivate…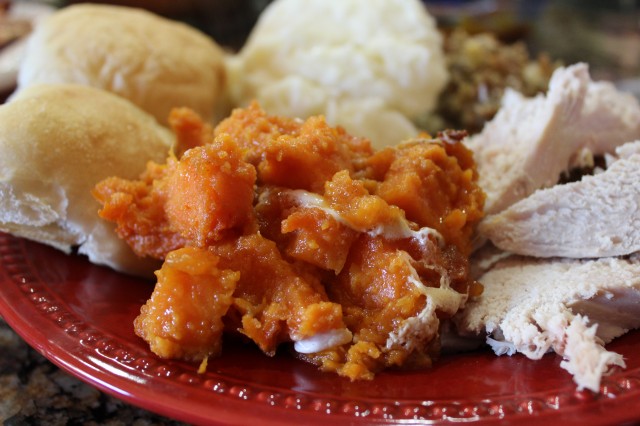 My man's hearty portion looked pretty darn good with the rest of his Thanksgiving meal!
Mangia!