If I could somehow manage to get an IV drip of hot mulled wine, well then it would basically be Christmas to me all day, every day.  C'mon now… who DOESN'T want that?  Boozy, Christmas-y, happiness, pumped directly into your veins.  Yea, gimme that.  Hot mulled wine is a necessary part of the holidays for my family.  It infiltrates the air and makes the whole house smell warm, toasty, and cinnamon-y.  Don't skip the hot mulled wine this year, it practically makes itself, and the less you cook it, the boozier it stays, making all those holiday dishes oh-so-much-more easy… careful with the glass…
Hot Mulled Wine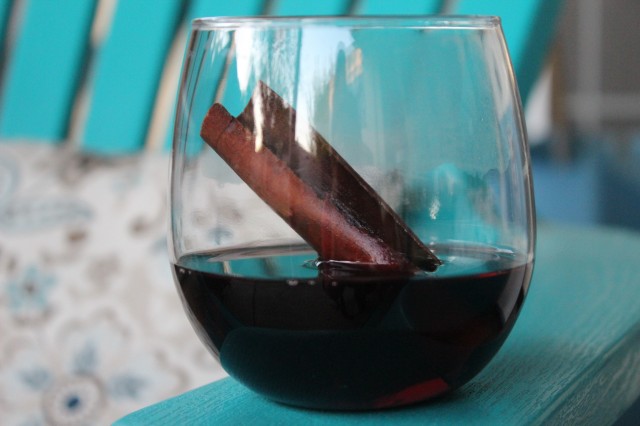 Ingredients:
1.5 L. Burgundy Wine
1 C. Water
1 C. Brandy
1 C. Sugar
3 Cinnamon Sticks
Sprinkle of Cloves
Peel from 1 Orange
Instructions: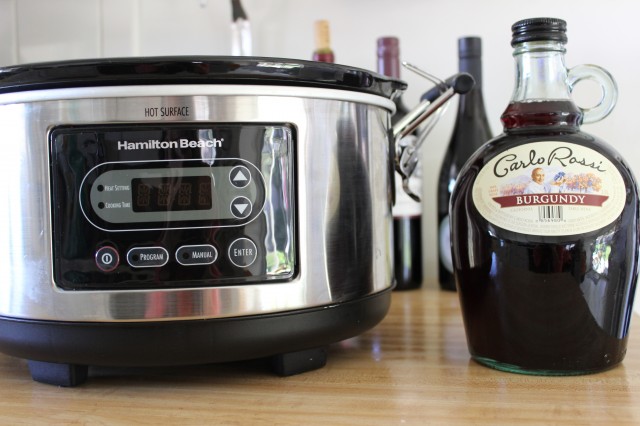 Step One: Only the cheapest, trashiest of boozes.
Carlo  Rossi, I love you and your $4 splendor.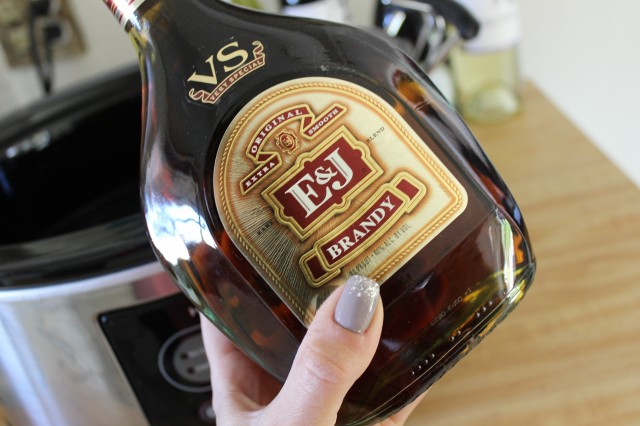 What's that?  One cheap booze wasn't enough?  Don't worry, I invited E & J "extra smooth" to this party…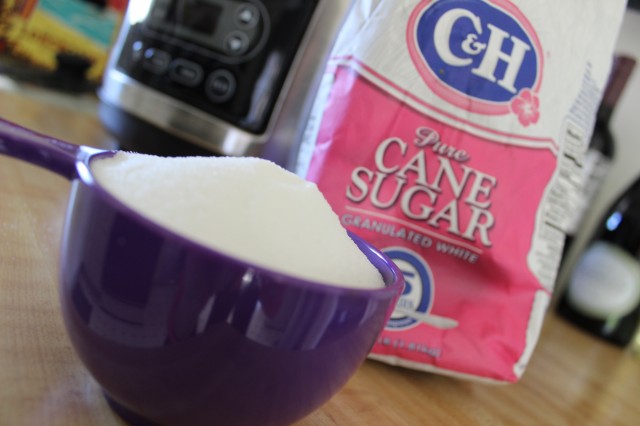 Because when have I ever provided you with a recipe that contains LESS than 1 cup of sugar?  Pretty much only when 1 pound of bacon is involved.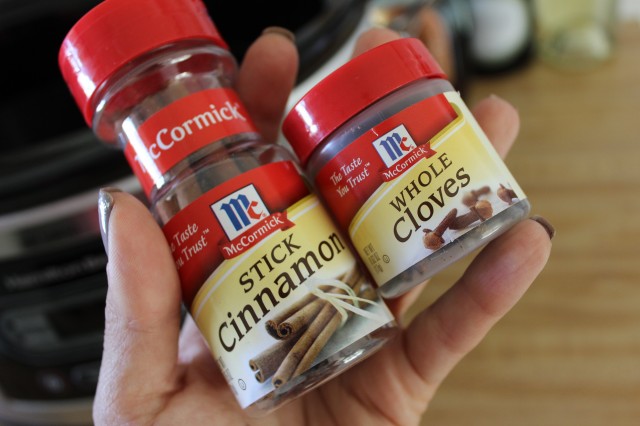 Spicy!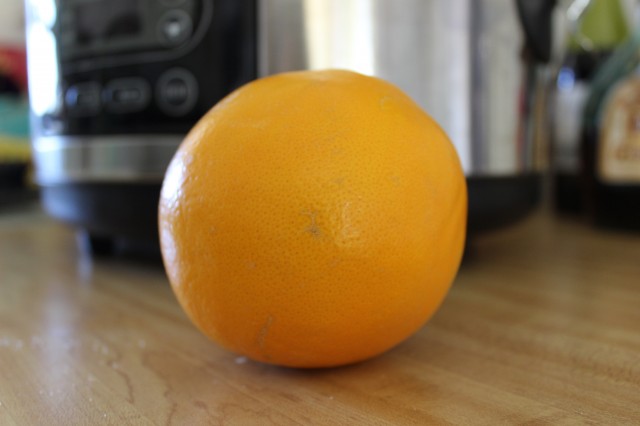 Little bit o' orange peel!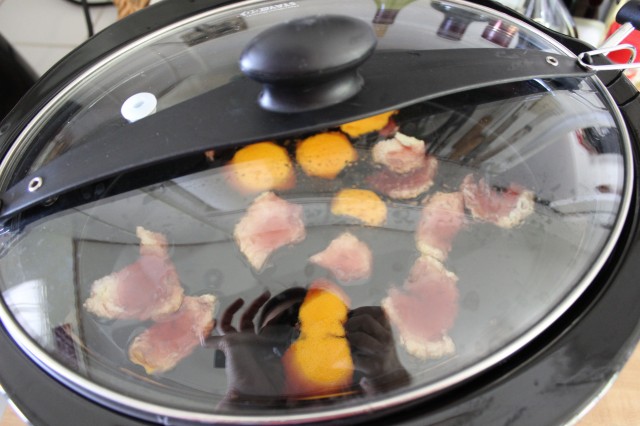 Everything gets friendly in the crock pot together.
This happiness should hang out in the crock pot for at least 2 hours on High.  If you like yours less boozy, cook it on high for another hour.  Once you've reached the desired booziness, put your crock pot on Warm, and enjoy!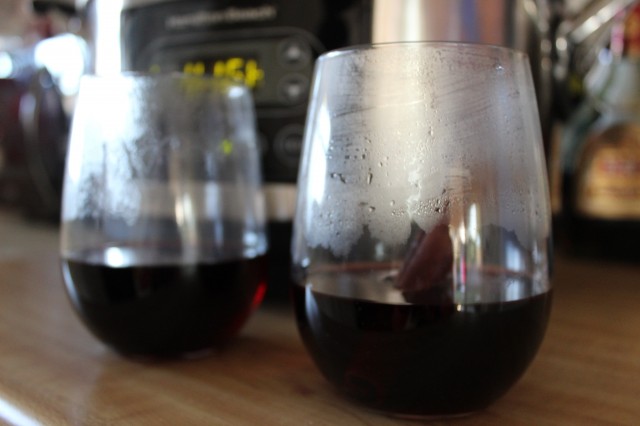 Fill up that IV bag and start the drip.
Mangia!