Summer is here and it's officially time to start thinking about my bikini belly.  As such, I bring you this very delicious granola, packed with all sorts of hippie deliciousness that is sure to make your bikini belly very happy- we're talking about quinoa, ground flaxseed, chia seeds, and heart-healthy nuts.  Just pretend that you didn't see the browned butter and chocolate on the ingredients list… Pretending probably burns calories too.
Browned Butter Quinoa Granola
From How Sweet Eats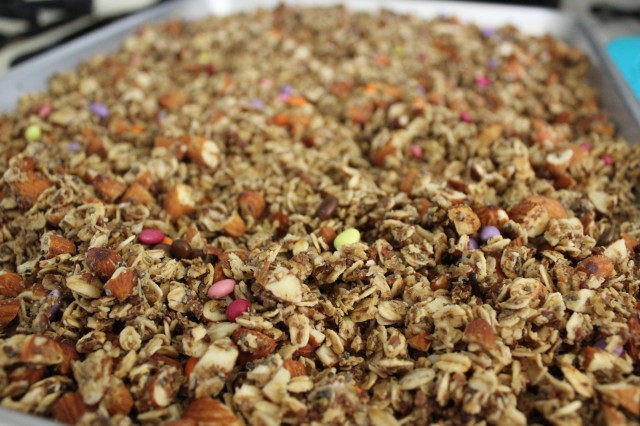 Ingredients:
2 1/2 C. Rolled Oats
1 C. Cooked Quinoa
1 C. Toasted Almonds, Chopped
1/2 C. Ground Flaxseed
1/2 t. Salt
1/4 t. Cinnamon
4 T. Butter
1/2 C. Honey
2 t. Vanilla Extract
1/2 C. Chocolate Covered Sunflower Seeds or Mini Chocolate Chips
Instructions: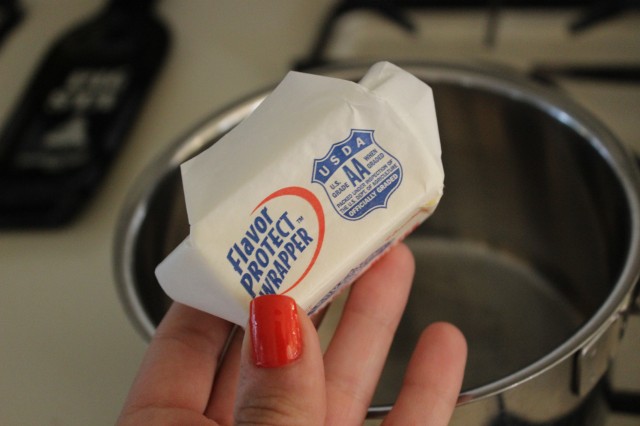 Brrrrrowned butter baby.  Whisk your butter over medium-high heat until it gets golden brown.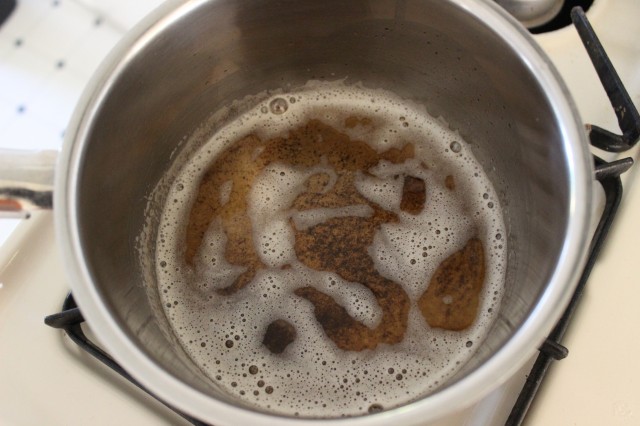 It looks so gross and yet it tastes sooooo good.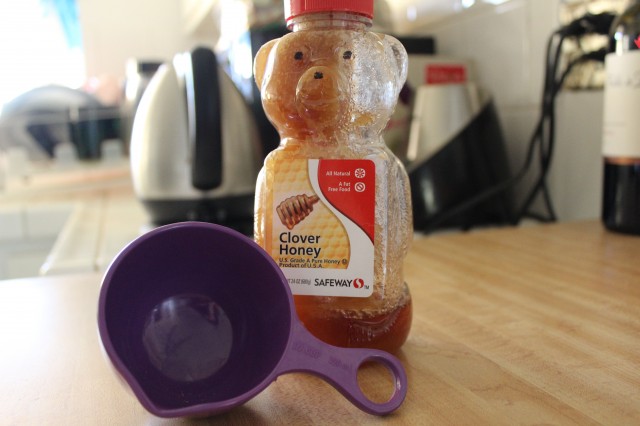 Add the honey to your browned butter.  The basic ingredients to everything delicious: salty buttery and sugary sweet.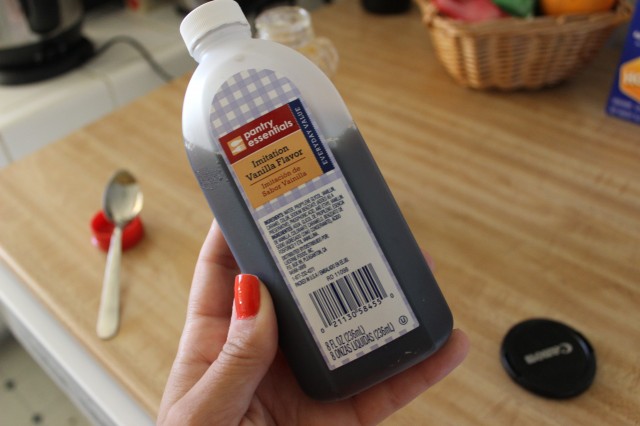 Then add your vanilla to that delicious soup :)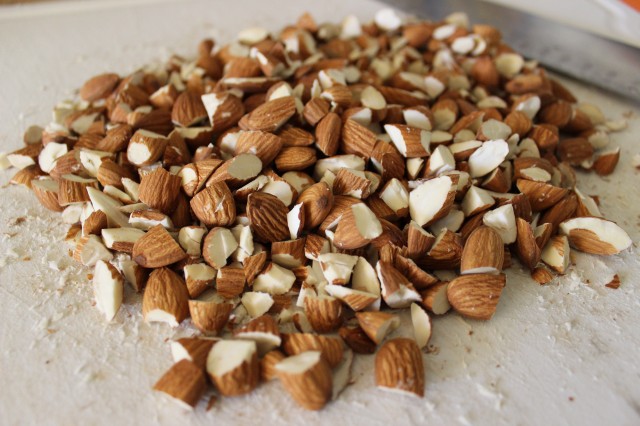 Then chop up those delicious almonds and add those to a new bowl.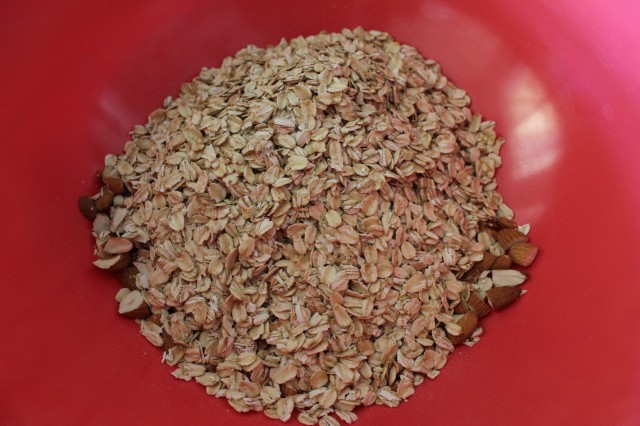 Then add the oats in the same bowl as your almonds.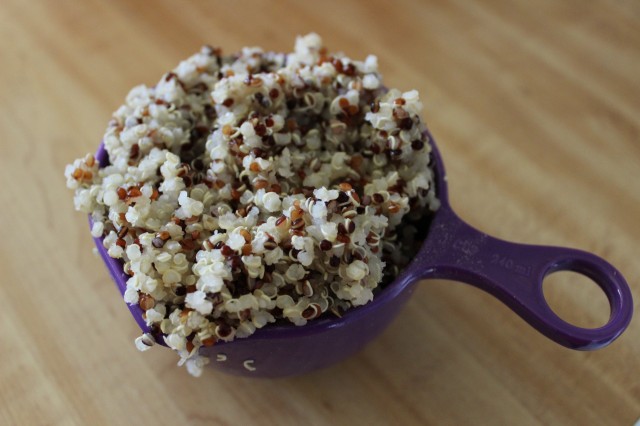 And then the quinoa too… QUINOA guys!  Do you feel healthier already?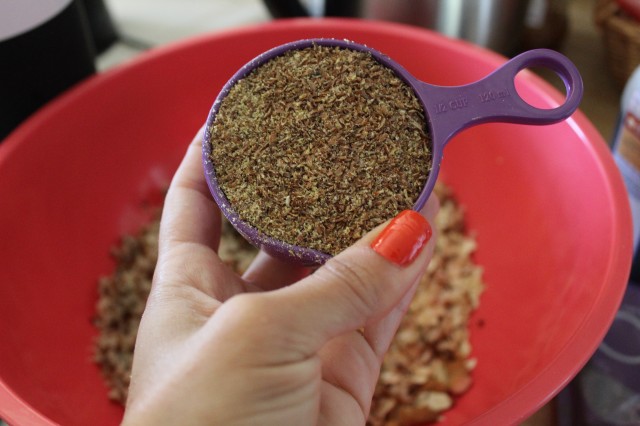 You should, but wait… there's more…  Because there is ground flax seed too!  Mmmmmm, according to WebMD, you've just reduced your risk of stoke, cancer, and heart disease.  BOOM!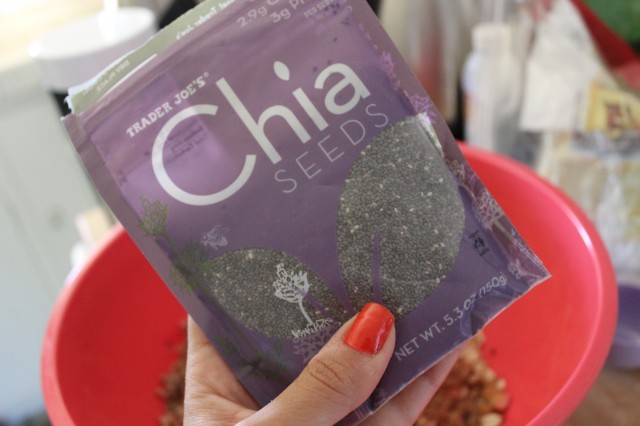 Oh, but I'm not done yet… bring on them chia seeds!  Helloooooo omega-3 fatty acids!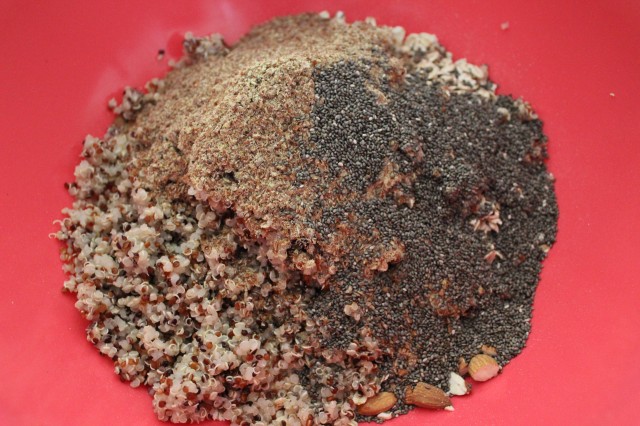 Oh goodness.  Are you excited?  I'm so excited!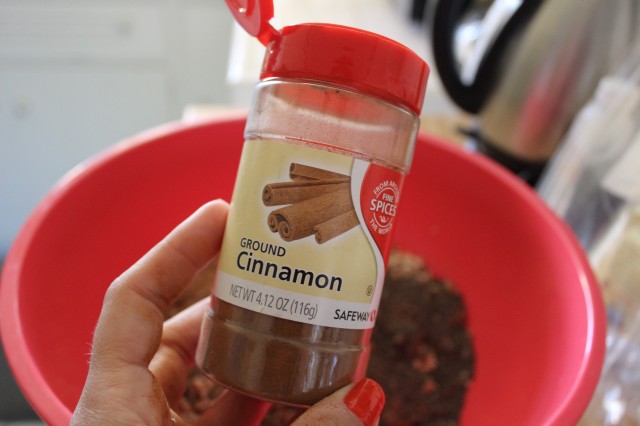 I swear I read somewhere that cinnamon helps boost your metabolism.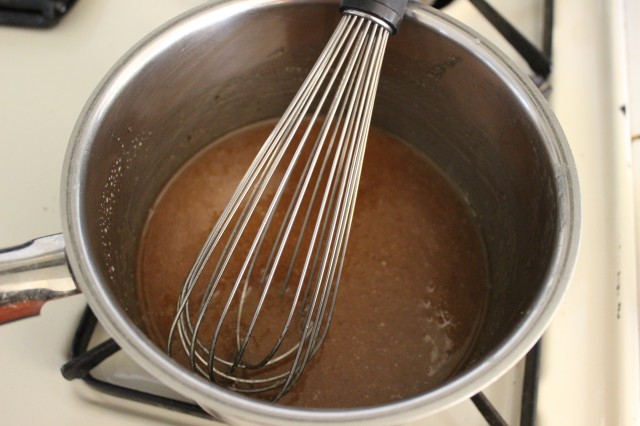 Add that liquid happiness to the mix…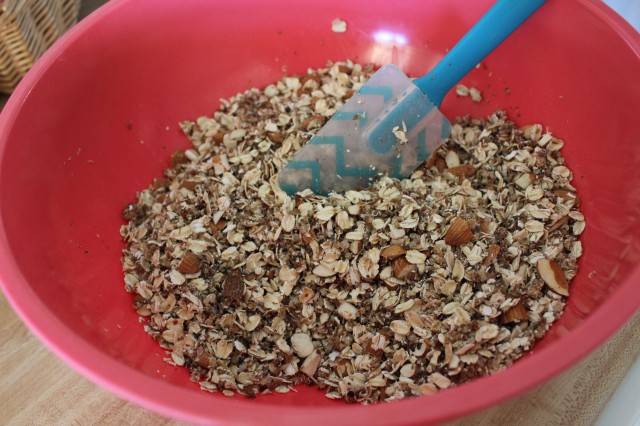 … and smashety smash mash it up!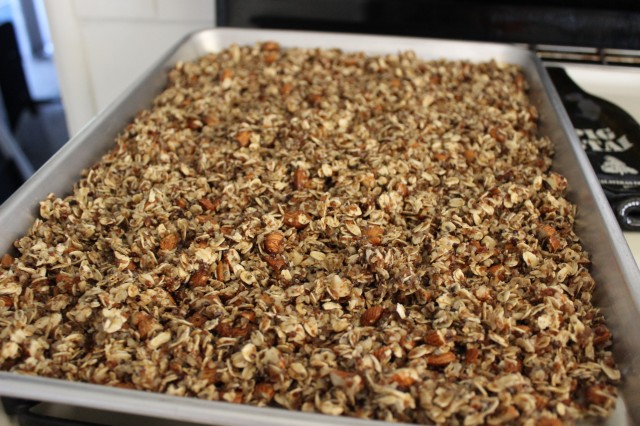 Spread that yumminess on your cookie sheet and bake at 325 for ten minutes, then remove it, toss everything around, and bake for another ten minutes.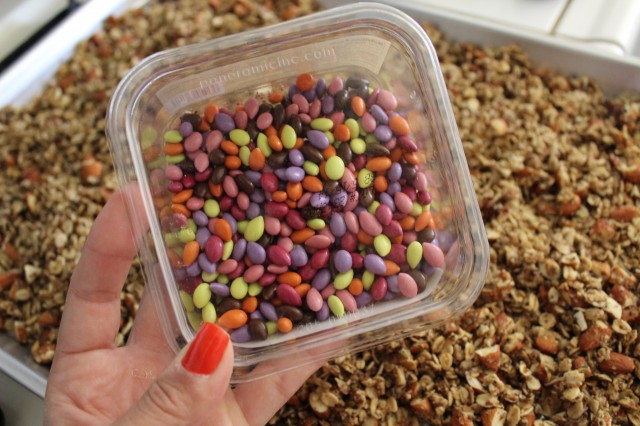 CHOCOLATE!  But only once your granola is slightly cool.  Patience, grasshopper.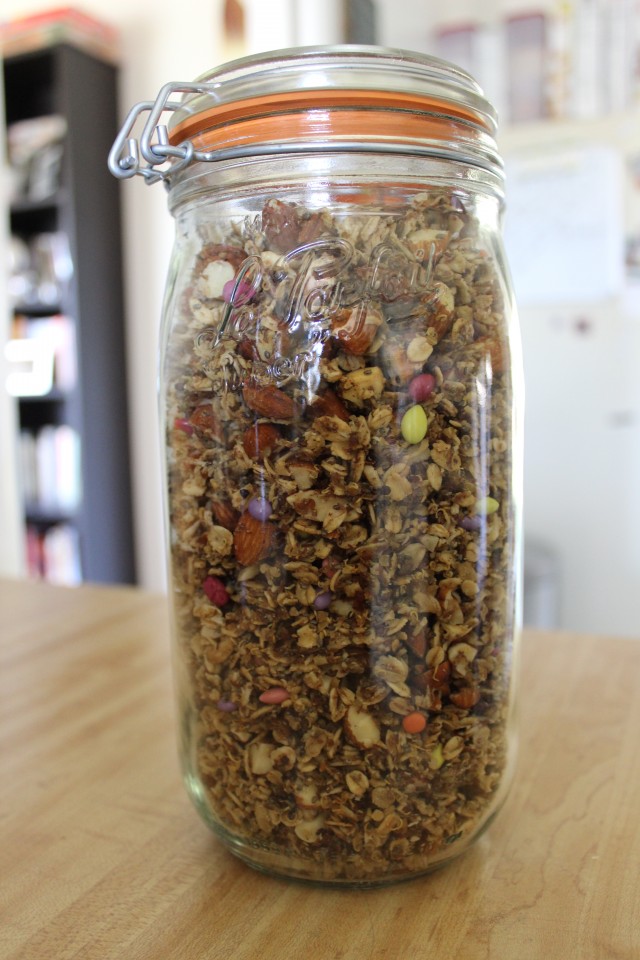 Final Step: Package adorably & enjoy!
Mangia!