The holidays are for gluttony, am I right?  I swear to you there is only one time of year that I feel completely justified in making truffles, and that is when the clock strikes midnight on Halloween and it officially becomes "the holidays."  Christmas music fills my head, pumpkin-spice everything haunts my every waking moment, and I want my life to smell like those artificially scented pine cones.  Also, the fattiest of the fatty recipes come out of the recipe box and seem absolutely appropriate for every occasion, alas, truffles.  These ones are especially for the hubs who loooooves himself some coconut.  I love them because they're super easy to whip up and always a crowd pleaser.  Enjoy… you deserve it.
Coconut Truffles
Recipe from How Sweet Eats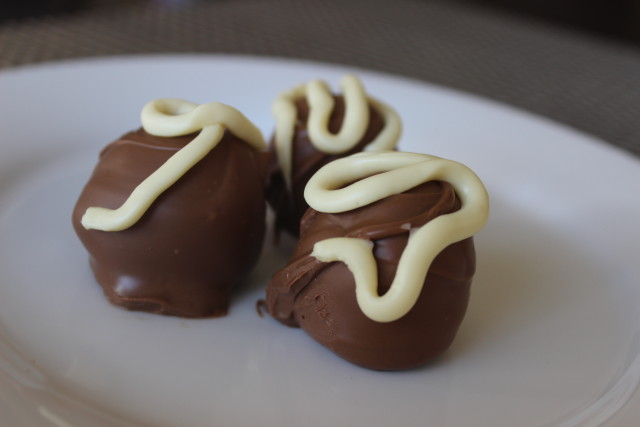 Ingredients:
3 C. Sweetened, Shredded Coconut
1/2 C. Powdered Sugar
1/2 C. Sweetened Condensed Milk
1/4 C. Coconut Oil, Melted
2 Bags Milk Chocolate Chips
Optional: 4 Oz. White Chocolate
Instructions: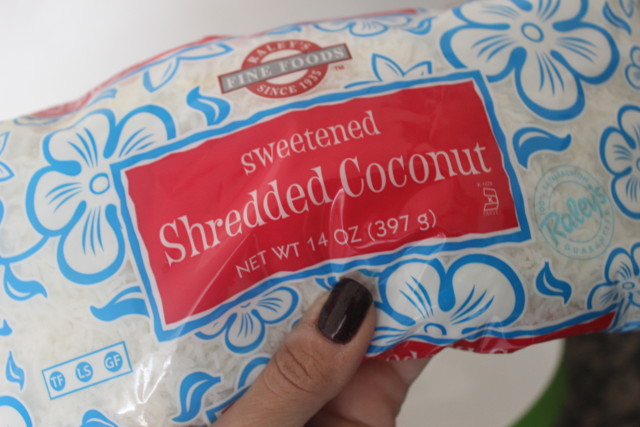 Coconut is where it's at, and while we're at it, let's go ahead and buy it pre-sweetened… so we can add more sweet stuff to it… because, as we established: gluttony.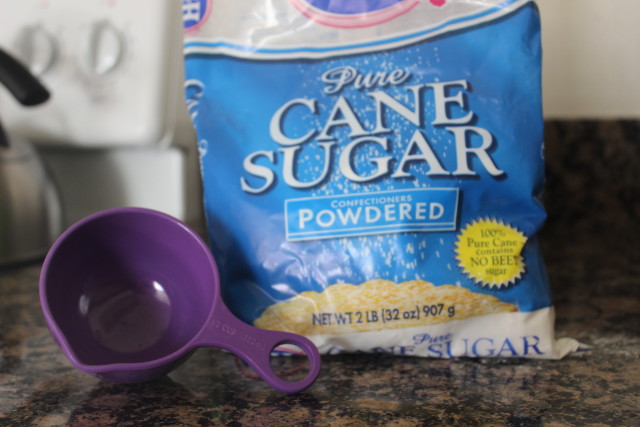 Add that coconut, and your powdered sugar to a big mixing bowl.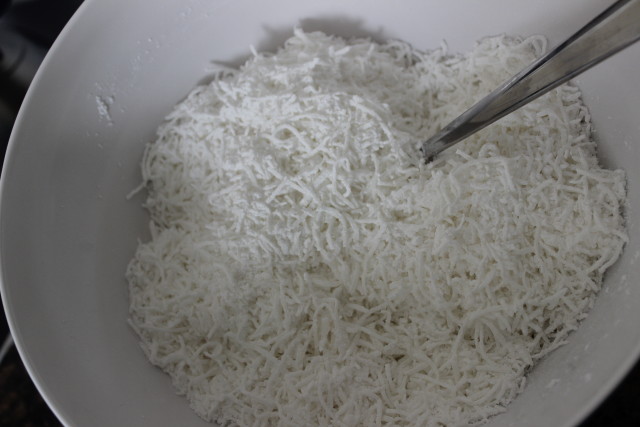 Stir it up until your coconut looks like it has just been covered in a dusting of sugary snow.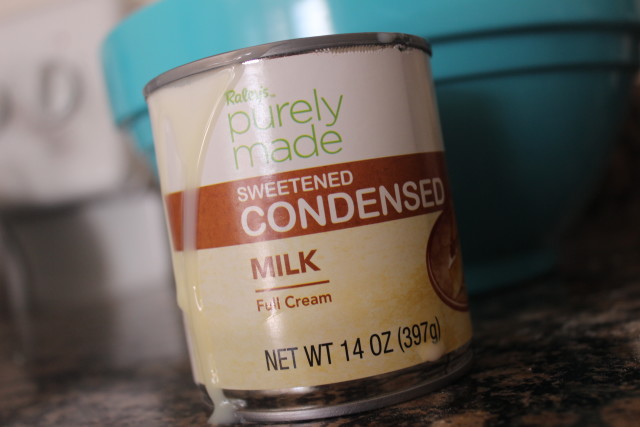 I think I gained 5 pounds the second my can opener touched this stuff.  Consider it 10 pounds after you add it to the bowl.
Finally, the melted coconut oil is the last guest to arrive at this party.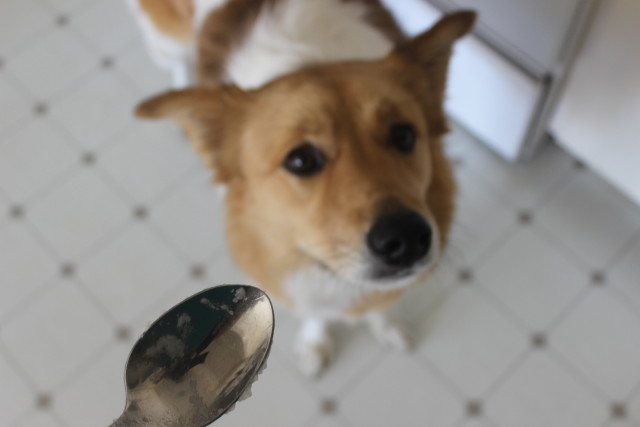 Someone else in this household likes coconut things.  FYI, a spoon of coconut oil is totally healthy for your pup.  Ask the internet if you don't believe me.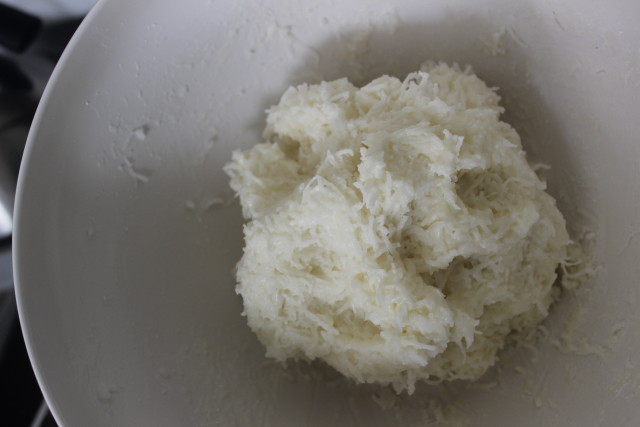 Your bowl should look a little bit like this now…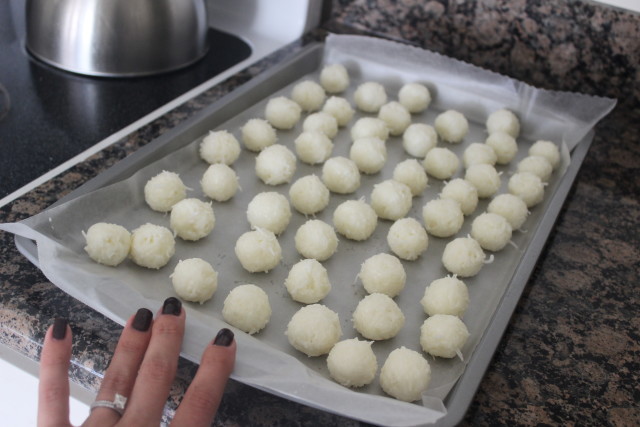 Time to get your hands dirty and roll your truffle goop into small, bite sized balls.  Place the truffle insides on a baking sheet with some parchment paper and throw those puppies in the freezer for at least 30 minutes.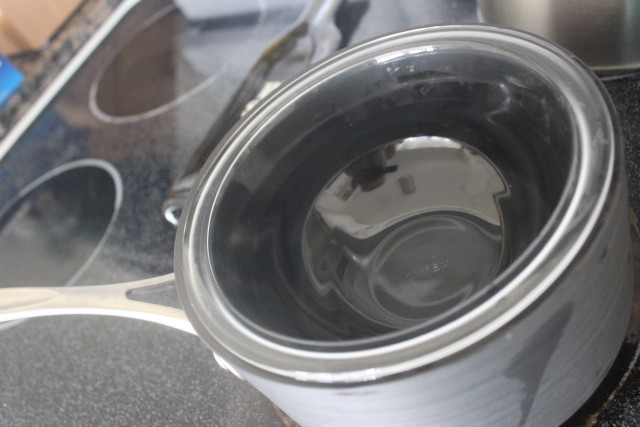 Alright, this last step can be a little tricky – it is one of the reasons I suggest so much more chocolate in my recipe than is included in the original… Only melt half of the chocolate at a time, in either a double boiler, or a glass bowl sitting in a pot with water.
My personal favorite for chocolate chips.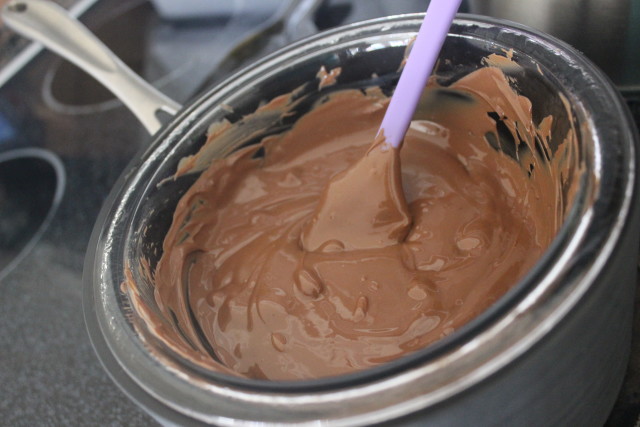 As the water in either your double boiler or pot heats to boiling, stir constantly just until your last chocolate chip becomes chocolate soup.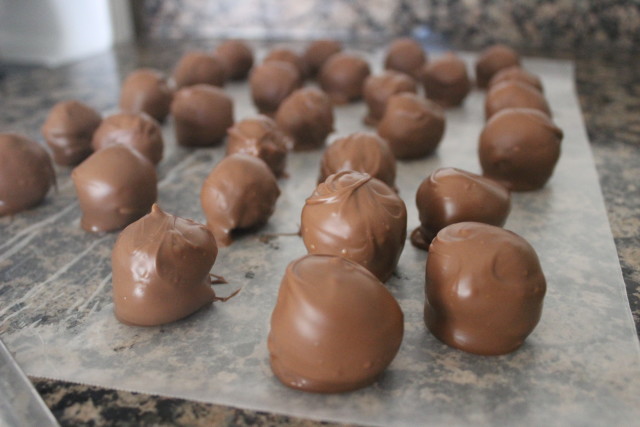 Dip each of the frozen truffle balls into the melted chocolate soup, one at a time.  Set them immediately on parchment paper to cool.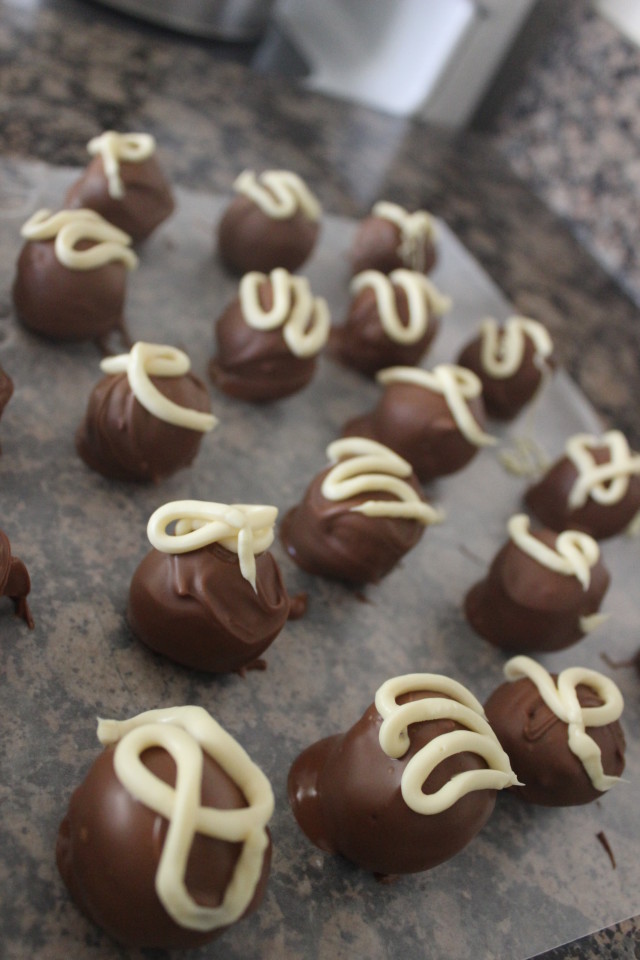 If you're feeling particularly fancy, go head and melt white chocolate in your double boiler as a last step and drizzle on your finished truffles.  Store in an air-tight container in the refrigerator.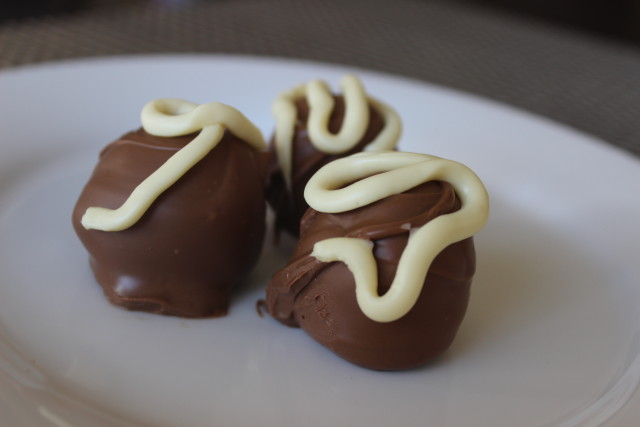 Mangia!