Here's a secret.  These are my basic chocolate chip cookies… only with dark chocolate bars chopped into chunks instead of semi-sweet chocolate chips.  Minor detail right? Nope.  My cookies are now instantly trendy and extra-fancy.  Also, the dark chocolate has anti-oxidants in it… so it's basically health food, right?  Uh, yea.  And the fact that my chocolate is in chunks makes the cookies far more aesthetically pleasing.  But seriously- they're just upgraded chocolate chip cookies that promise to be a crowd pleaser.  I impressed my guests, you should too.  You're very welcome.
Dark Chocolate Chunk Cookies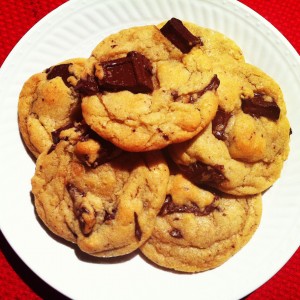 Ingredients:
2/3 C. Butter
2/3 C. Shortening
1 C. Packed Brown Sugar
1 C. White Sugar
2 Eggs
2 t. Vanilla
3 1/2 C. Flour
1 t. Baking Soda
1 t. Salt
3 Large Hershey's Special Dark Chocolate Bars, Chopped
Instructions: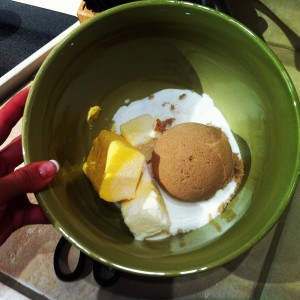 Begin by creaming together your butter, shortening and sugars.  Feel free to nuke the butter and shortening to make this step easier- you'll refrigerate the dough later.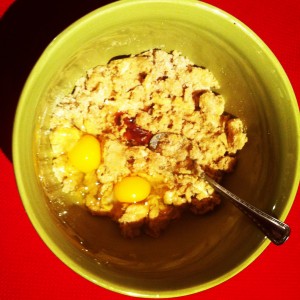 Then add your eggs and vanilla to the mix.  Stir!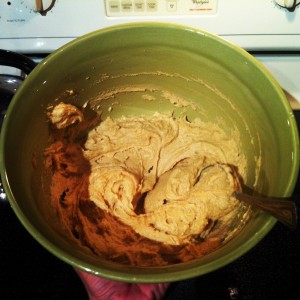 Now your batter should look like this… sugary, buttery, yum.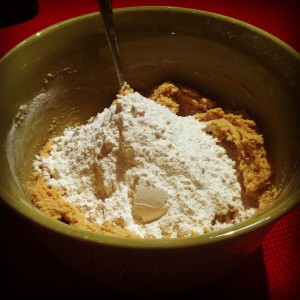 Now add the dry ingredients: Flour, Baking Soda, Salt…
A fancy baker would tell you to mix these first in a separate bowl and then add a third of it at a time.  I'm not fancy, and I don't like extra bowls to wash- but you can be fancy if you want to…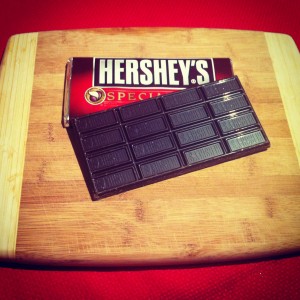 You could use dark chocolate chips, but I like the chopped pieces better. Remember, this is going to make our cookies look much more aesthetically pleasing ;)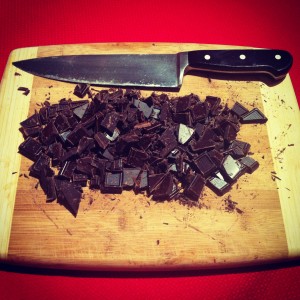 Give it a rough chop…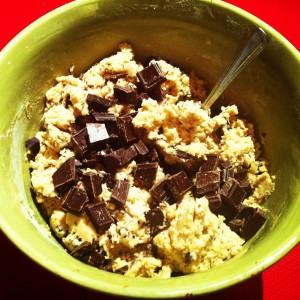 Then add it to your mix and throw that dough in the refrigerator to firm up for at least an hour.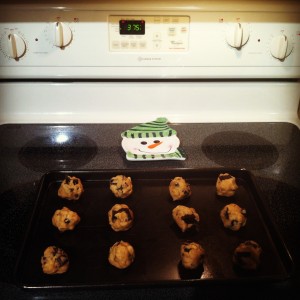 After your dough has chilled, roll it into balls and bake at 375 degrees for 8-10 minutes.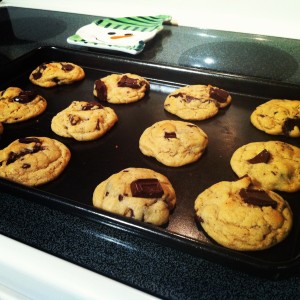 Look pretty good, right?
Mangia!