Sometimes you just need a little slice of breakfast happiness to get your butt out of the door in the morning.  Well folks, I'm here to tell you- this is it :)  The man in my life loves banana bread and I'm not ashamed to tell you that the first banana bread I made for him was nothing short of an epic failure.  He ate it like a champ anyway, but I knew that massive kitchen flop was going to require redemption.  This did the trick!
Peanut Butter Banana Bread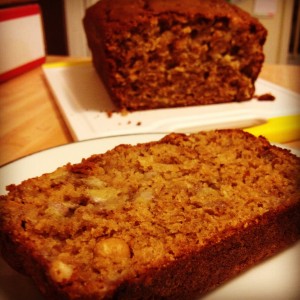 Ingredients:
2 C. Mashed Bananas (About 4 Medium Bananas)
1/3 C. Vanilla Fat Free Yogurt
1/3 C. Peanut Butter
3 T. Butter, Melted
2 Eggs
1/2 C. White Sugar
1/2 C. Brown Sugar, Packed
1 1/2 C. Flour
3/4 t. Baking Soda
1/2 t. Salt
1/2 t. Cinnamon
1/8 t. Group Allspice
1/2 C. Dry Roasted Peanuts, Chopped
Instructions: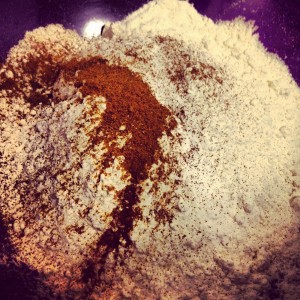 Start by mixing your dry ingredients in a large bowl.  Set aside.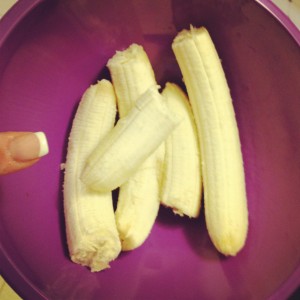 In another large-ish bowl, get to work on your bananas. Mush 'em up with a fork…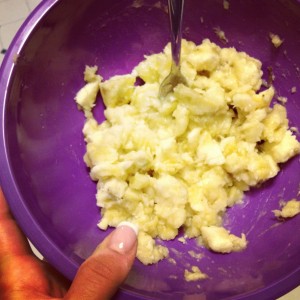 I like to leave some chunks rather than obliterating my bananas.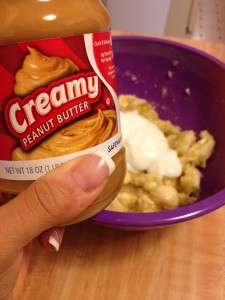 Next up comes your peanut butter and your yogurt…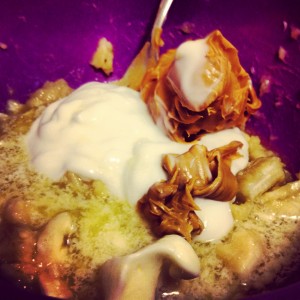 And then the melted butter…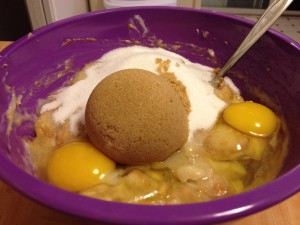 Then your sugars and eggs…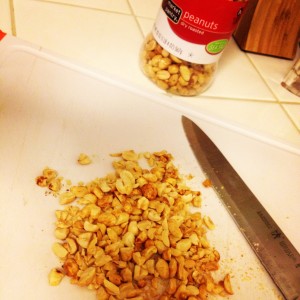 Once that's all mixed up… move on to chopping up your nuts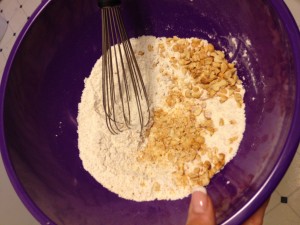 Add your chopped nuts to the dry ingredients.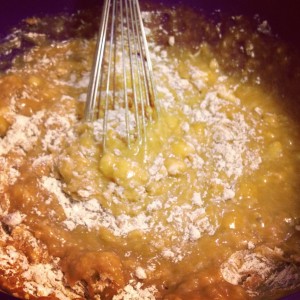 And then add your wet banana mush to your dry ingredients in the large bowl.  Make sure not to over-mix or your bread won't come out soft and fluffy.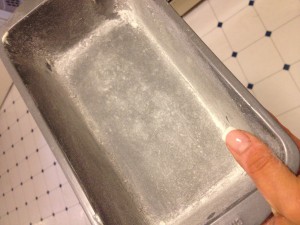 Butter and flour your pan…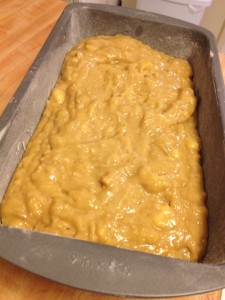 And add the gloriousness that is your batter.
I don't condone eating raw eggs… BUT I may or may not have licked the entire bowl clean… and the whisk… at which point I may or may not have considered eating the rest of the uncooked batter straight out of the pan, and then destroying the evidence.
For ONCE, my better judgement won out.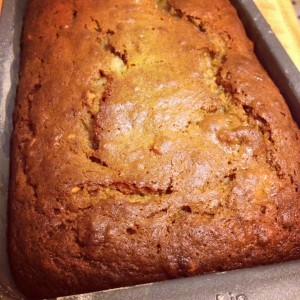 Which ended up being a good call- because I was rewarded with this beauty.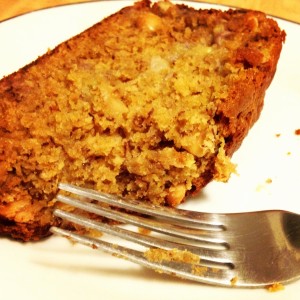 It tasted good baked too.
Mangia!