My idea of the perfect breakfast is seven pounds of bacon covered in 3 cups of maple syrup, served alongside 12 gallons of coffee filled with sugary, cancer-laden creamer.  I try to be healthy, but let's be honest, it does not come naturally.  Unlike my skinny and adorable mother, I don't wake up feeling like I'd just love to consume vegetables whilst looking forward to my morning workout.  It's just not a thing for me, as much as I wish she had shared some of her inherent healthy ways.  Instead, I need to come up with healthy and still delicious ideas for breakfast in the morning.  These breakfast bites are just such a thing.  Bite-size, easy to throw together, full of the protein and energy I need to make it through a morning workout, and still totally yum-worthy.  Enjoy :)
Oatmeal Peanut Butter Energy Bites
from How Sweet Eats
Ingredients:
1 C. Old Fashioned Rolled Oats
1/4 C. Ground Flaxseed
1/4 C. Almonds, Chopped
2 T. Chia Seeds
1/8 t. Cinnamon
Pinch of Salt
1/4 C. + 2 T. Peanut Butter
1/4 C. + 1T. Honey
1/4 t. Vanilla Extract
3 T. Chocolate Covered Sunflower Seeds or Mini Chocolate Chips
Instructions: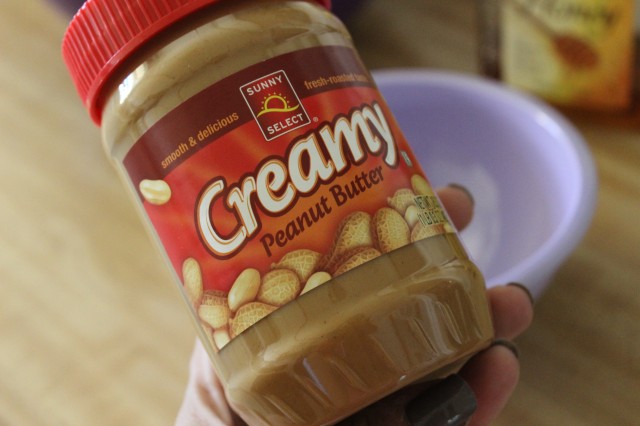 Get this party started with your peanut butter.  I used creamy, but you could also use chunky.  Go nuts!  HA!  Get it?  Nuts?  I crack myself up.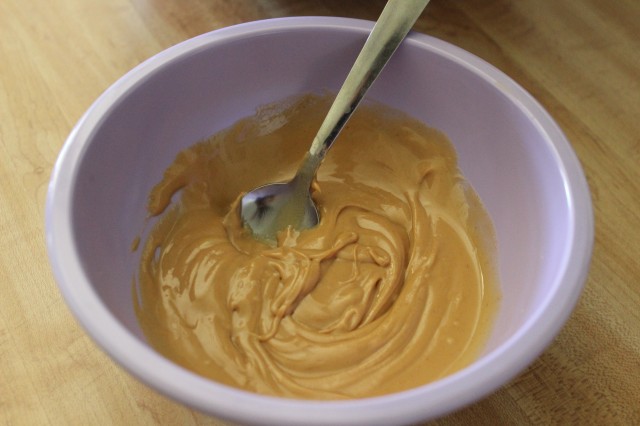 Pop your PB in the microwave for about 30 seconds so it's melty and stirs easily.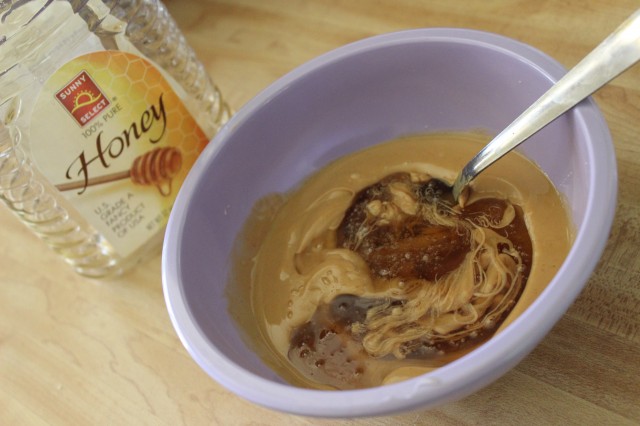 Then add that honey to the mix…
… and then the teensy bit of vanilla.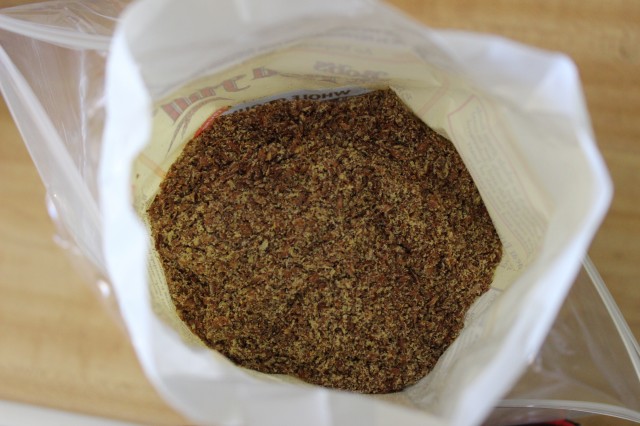 In a separate bowl, get started with the ground flaxseed.  Hellooooooo health food.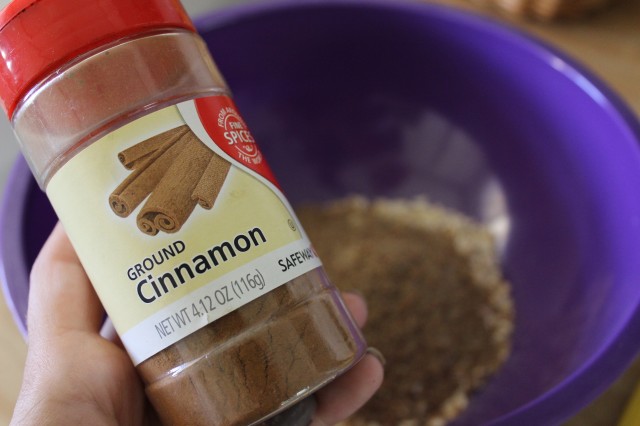 Just a hint o' cinnamon.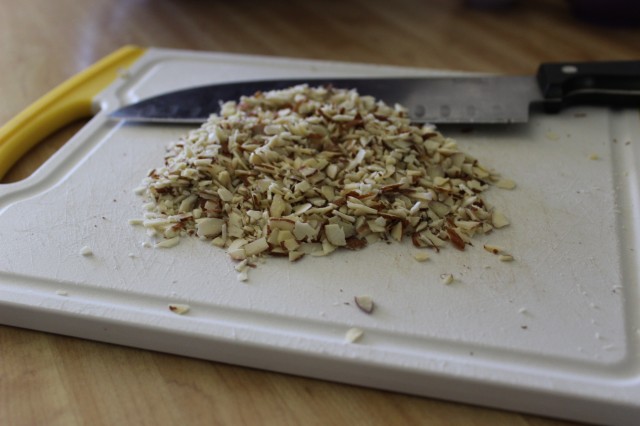 Choppety-chop-chop those almonds and get them in the bowl too!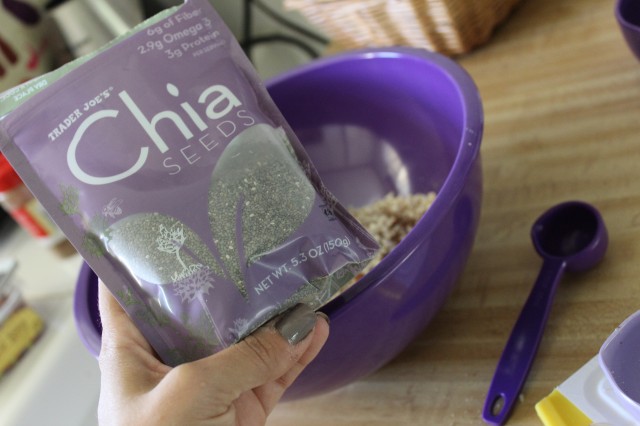 The chia seeds make this recipe magically delicious.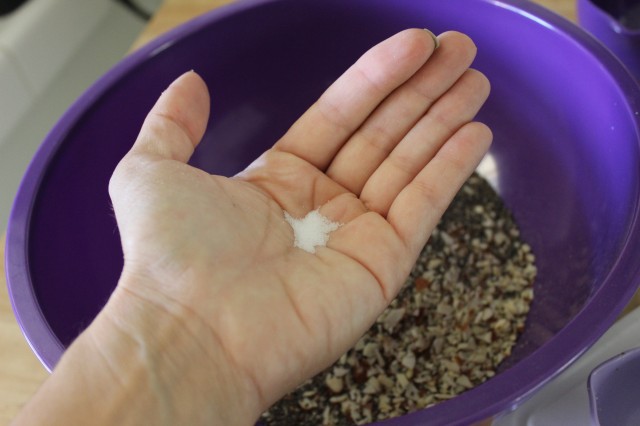 Just a pinch of salt and you're almost done…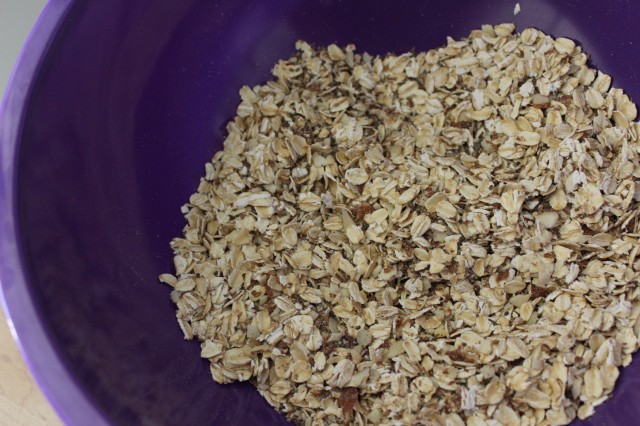 Add in those rolled out and then give that second bowl a good stir.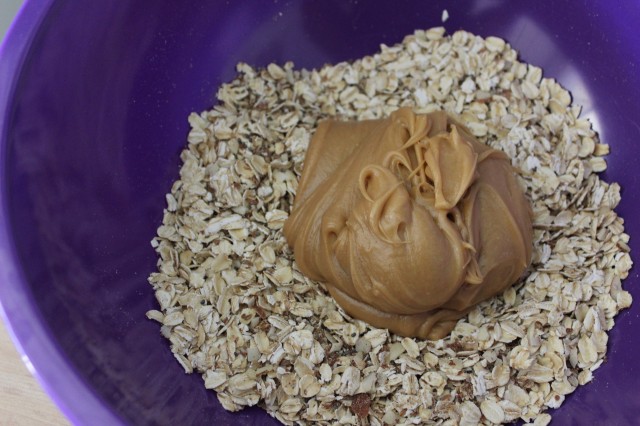 Boom.  You saw that coming, right?
Last but not least, the chocolate covered sunflower seeds.  Because what would breakfast be without chocolate?
After a final stir, roll your mix into balls, pop those babies into a tupperware, and eat 'em up all week!
Mangia!