I would like to teriyaki-fy everything.  I want my chicken wings with the teriyaki sauce, I want my chicken nuggets dipped in it, I want my vegetables drowned in it, and I want every meat marinated in it.  No joke – I can not think of a single exception.  Fish, pork, chicken, beef… yea, bring it.  Lucky for you, I'm bringing you the recipe for my go-to teriyaki that gets slathered on all of the things.  This particular night I marinated pork in the teriyaki, but the following night, we used the leftover sauce on salmon.  Boom!  Enjoy!
Teriyaki Marinated Pork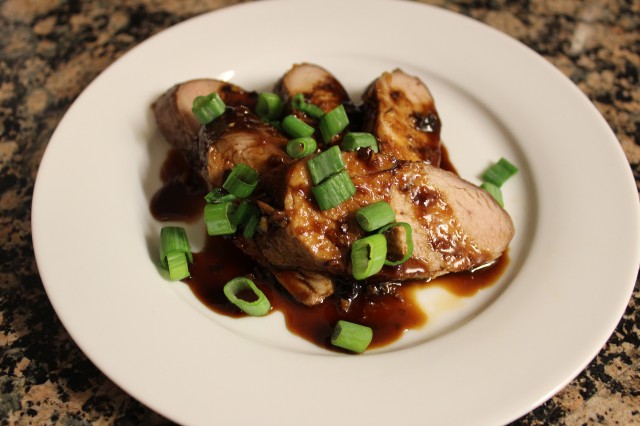 Ingredients:
1 C. Soy Sauce (I use Low Sodium)
1 C. Unpacked Brown Sugar
6 Minced Garlic Cloves
1 T. Ginger
1/4 C. Sriracha
1 T. Sesame Oil
6 Scallions (Divided, 1/2 in the Marinade, 1/2 as garnish)
1-1 1/2 Lbs. Pork Loin or meat of your choice
Instructions: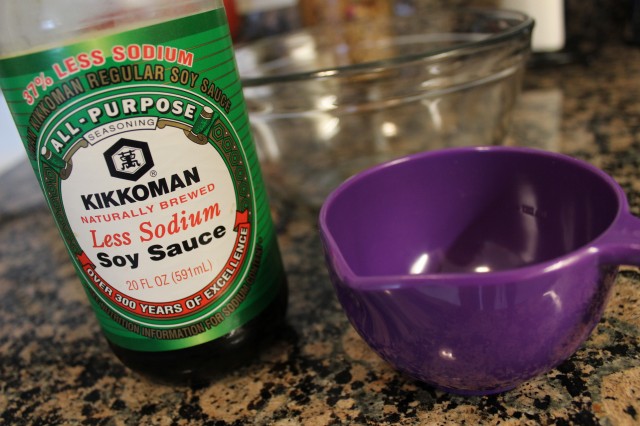 Bring on the salty!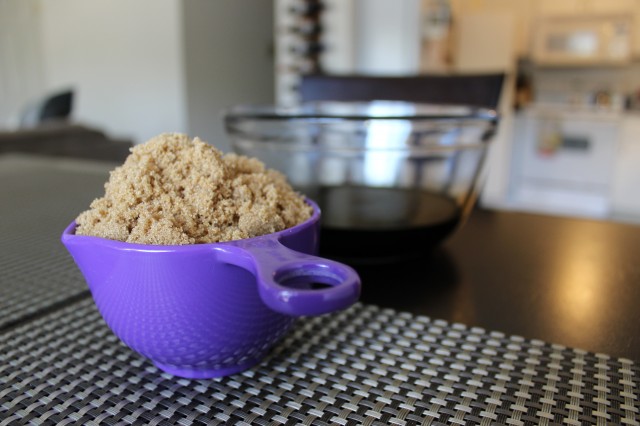 … and the sweet.  You've basically already guaranteed success.  Good work.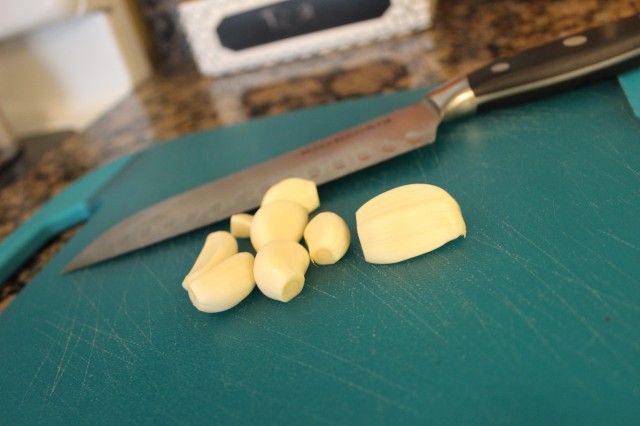 Because when have I ever passed up an opportunity to include garlic?
Ginger!  You can even be lazy like me and buy your ginger in a tube.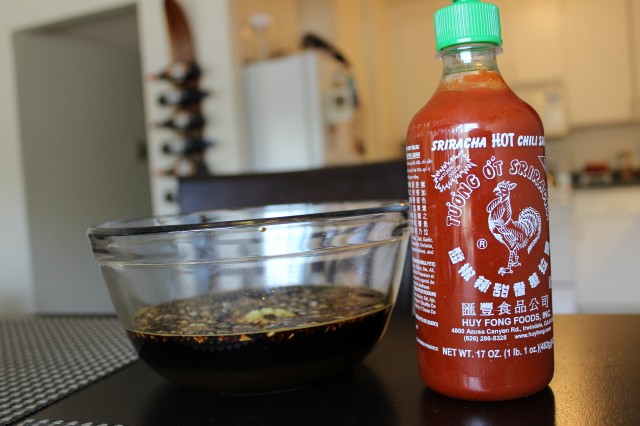 Followed by "make-yo-man-happy-because-he-likes-spicy" sauce.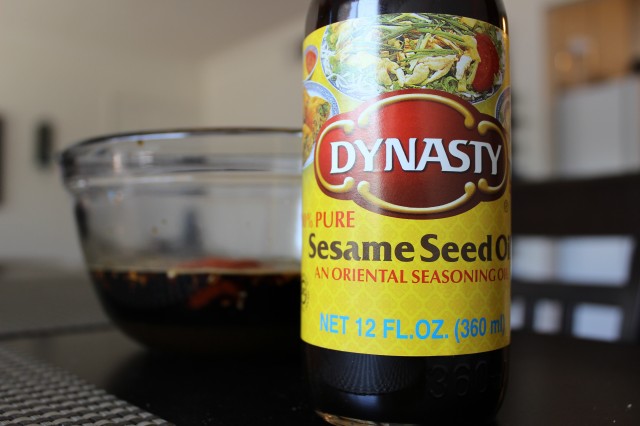 Sesame seed oil smells amazing… use it.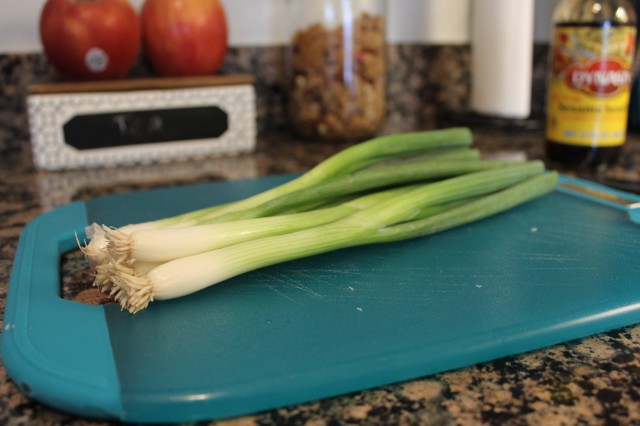 Scallions are delicious.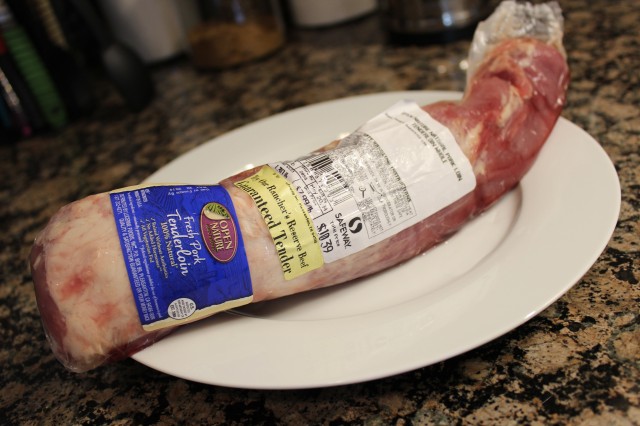 Meat, meat, meat.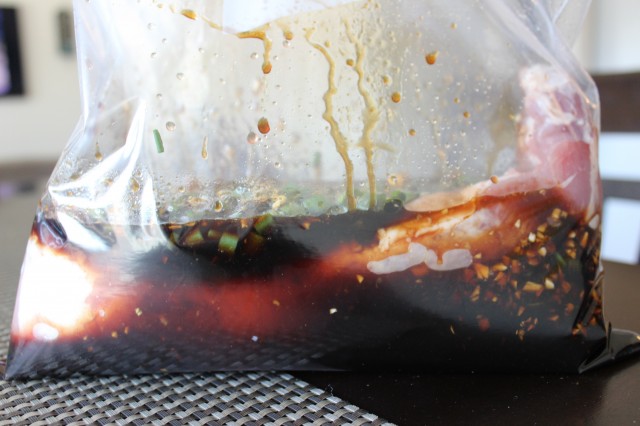 AND the most sophisticated, complex kitchen appliance in my repertoire… wait for it… the ziplock bag.
This beauty marinated for a few hours, but overnight would also work well.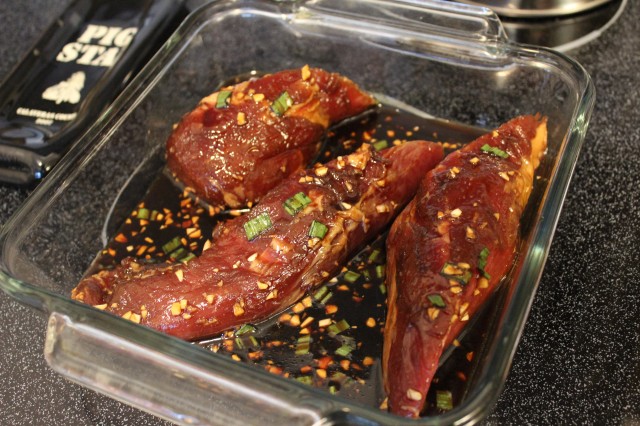 Yummers.  When your meat is sufficiently saucey, throw it in a baking dish with about 1/3 of the marinade.
Bake at 425 degrees for about 15 minutes!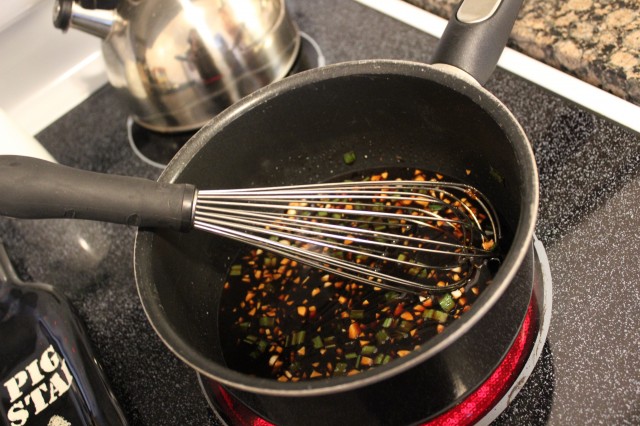 While your pork is baking, reduce the remainder of the sauce on a medium-high stovetop.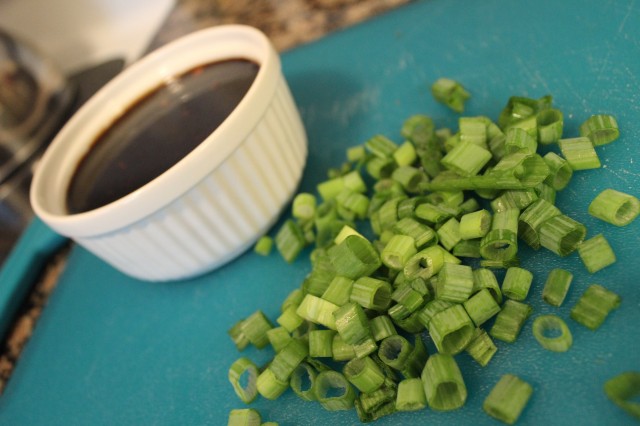 … and chop the remaining scallions.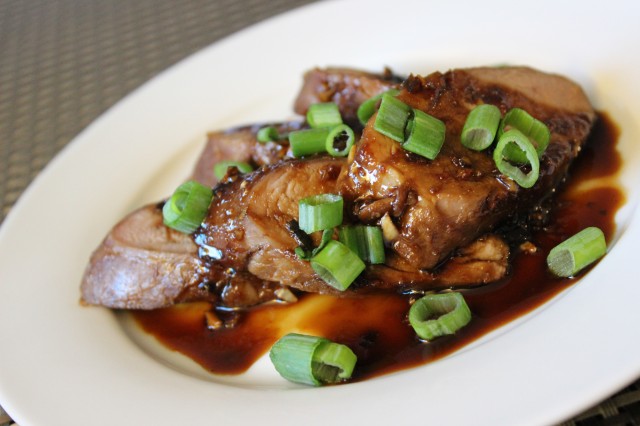 Slice, serve, and get happy.
Mangia!