Miss me? Forgive me, I've been away too long.  But I've been busy.  Between work and a wedding this little lady has been a busy little bee.  Alas, I return, just in time for one last summer recipe and with ample time to immerse myself in pre-holiday, post-wedding diet goodies.  However, before my kitchen is filled with all things pumpkin, peppermint, and gingerbread, let's bid summer farewell with just one more fresh-corn-and-California-avocado-filled dish.  Since I'm only bringing you one recipe to fulfill my summer blog quota, I'm going to make it a good one.  A recipe that I made no fewer than half a dozen times over the course of the hot summer months.  Enjoy!
Summer Salad
(Adapted from Once Upon a Chef)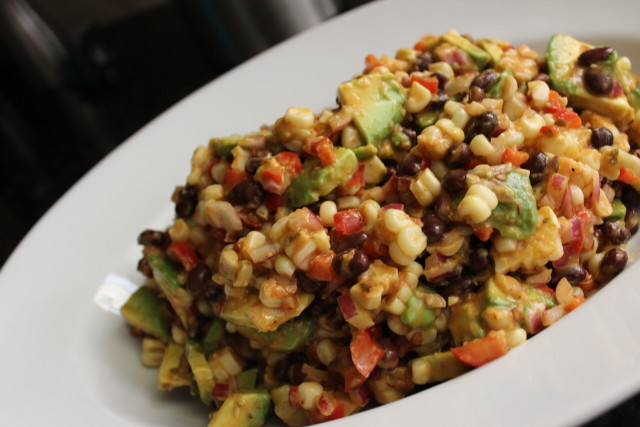 Ingredients:
3 Ears Corn
1 Can Black Beans
1 Small Red Onion
1 Bell Pepper (Preferably Red, Yellow or Orange)
1/2 C. Packed Fresh Cilantro Leaves
2 Avocados
2 T. Red Wine Vinegar
2 T. Freshly Squeezed Lime Juice
2 T. Honey
1/4 C. + 2 T. Vegetable Oil
3 Garlic Cloves
1/4 t. Dried Oregano
3/4 t. Salt
3/4 t. Cumin
1/4 t. Black Pepper
2 Canned Chipotle Peppers in Adobo Sauce (Plus, a generous spoonful of the adobo sauce)
Tortilla chips
Instructions: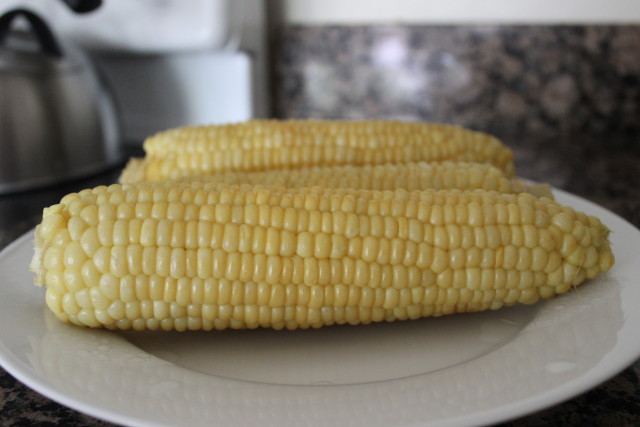 Does it get any more summa-summa-time than fresh, seasonally appropriate corn?  I think not.  Shuck those babies and boil them until the kernels and sufficiently cooked.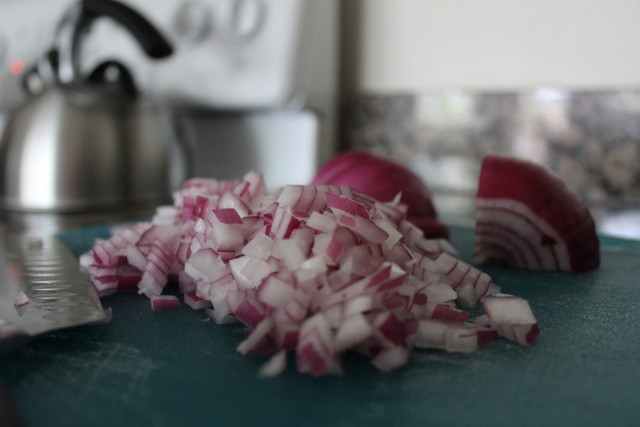 Sorry folks, but the onion must be chopped.  Suck it up, kiss your mascara good-bye and get to it.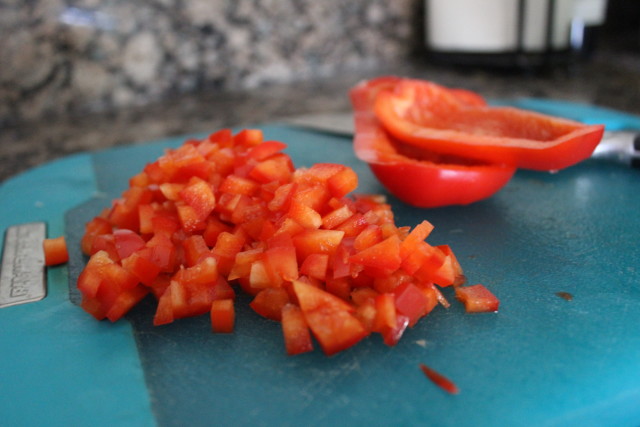 The good news is that the bell pepper is much easier on the eyes.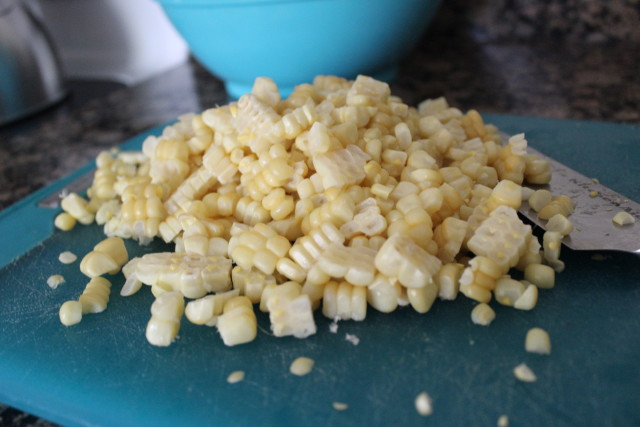 Your corn is hopefully cooled, so cut those kernels off of the cob.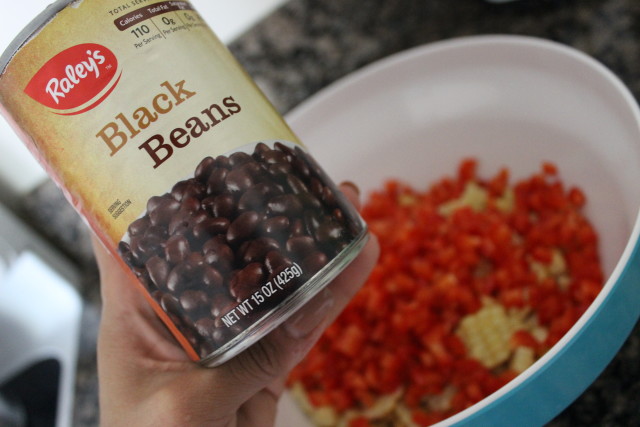 Cans.  Canned things.  Does it get any easier than this?  Add them beans to a large mixing bowl, as well as the corn, diced onion and bell pepper.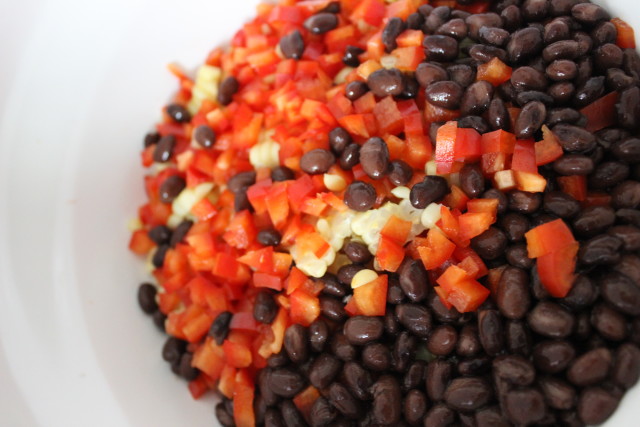 Oooooh, its screaming summer.  Your anticipating should be building at this point.  It's not wrong, its oh-so-right.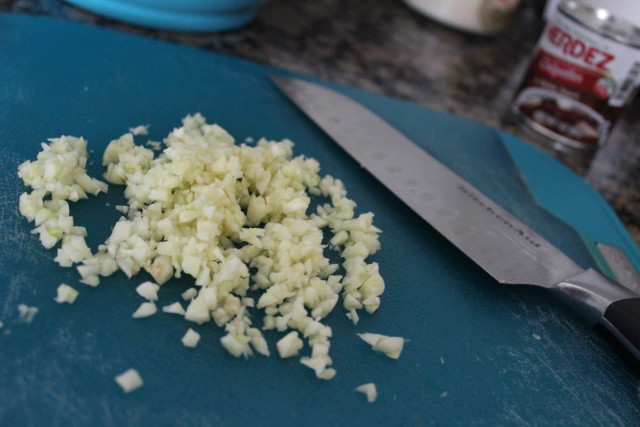 Alright, you're progressing beautifully to the dressing stage of this game.  As with all good things in life, this dressing starts with minced garlic.  Duh.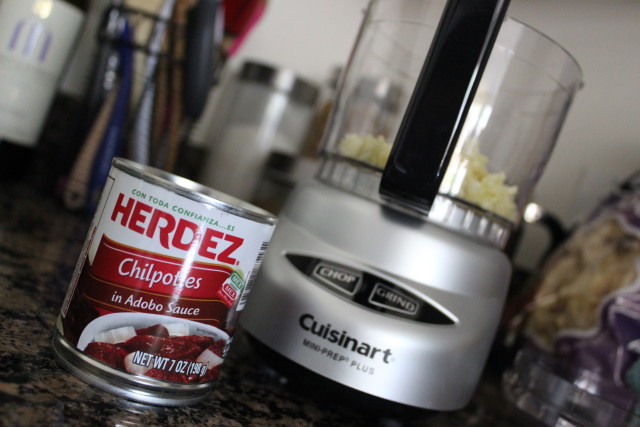 Throw the garlic in a food processor (or blender), and then add the chipotle peppers – be generous if you're into a more spicy dish.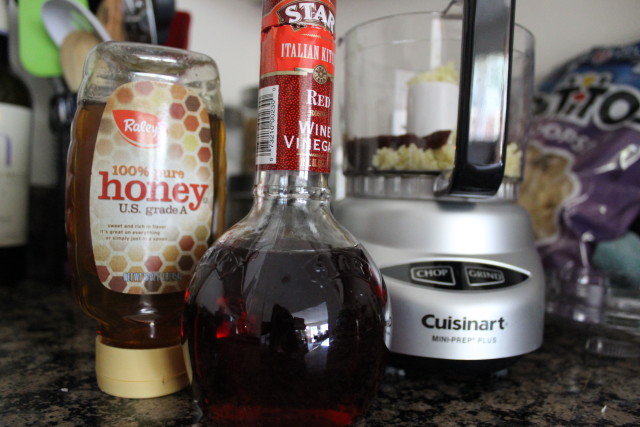 To round out your flavor, add the honey and vinegar to the food processor as well.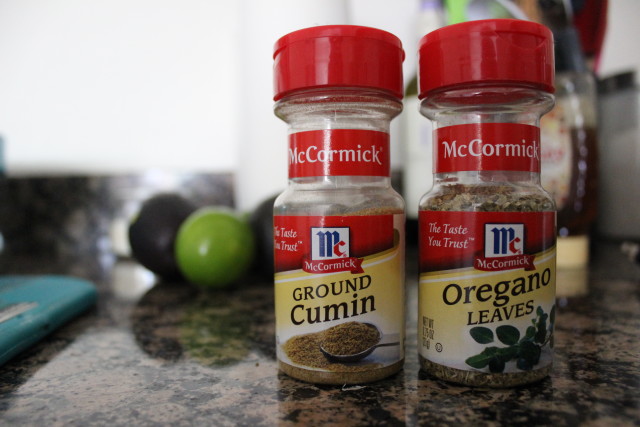 Southwest seasoning too ya'll!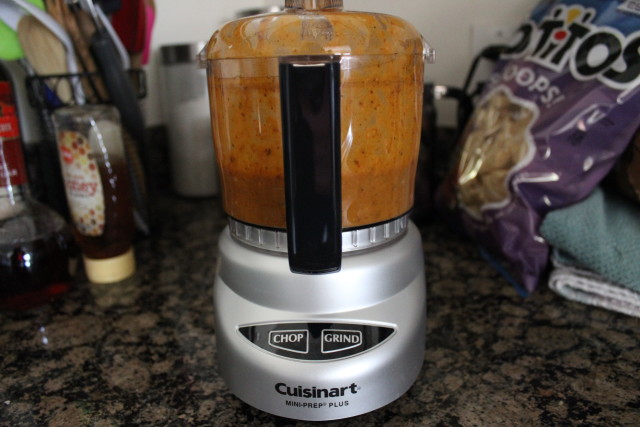 It's about to get loud… and blended… and oh-so-delicious up in this joint!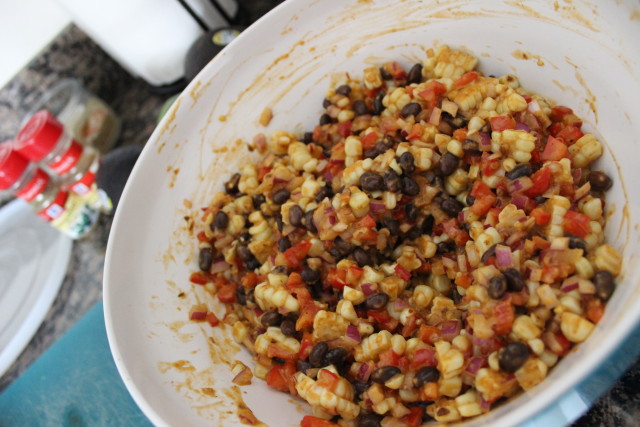 Add the finished dressing (blended until smooth), to your bowl of mix-ins!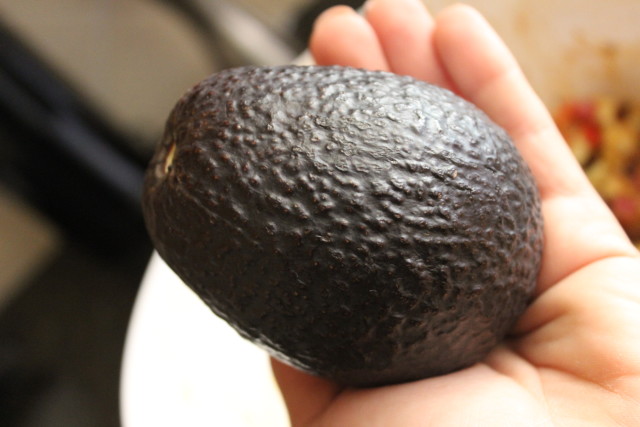 You can throw the bowl in your refrigerator for a few days now, but when you're ready to serve, and only as soon as your ready to serve your dish, cut and add the avocado.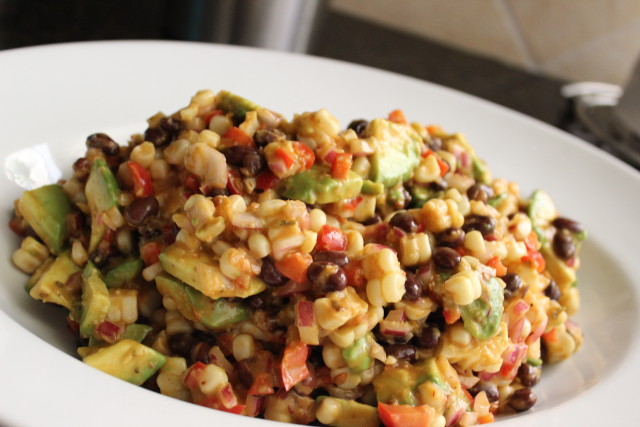 Yum, yum, yum, summer in your tum.
Mangia!