This isn't the first time a granola recipe has graced the pages of this blog… but guys, this is by far, times-1-million, the best granola that I have ever made.  Drop everything and make it right now, RIGHT NOW!  I've eaten it plain, with milk, on yogurt, on ice cream, doesn't matter – just get it in your mouth, as quickly as humanly possible.  ALSO, as if that wasn't enough selling… Homemade granola is just about the cutest hostess gift ever, also great for co-workers, for your Mom, Grandma, mail man, the list goes on and on.  Do yourself a favor and fill up a jar of happy.
Honey Coconut Almond Granola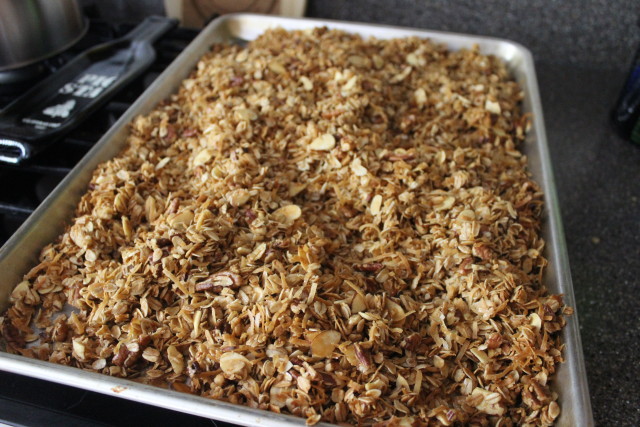 Ingredients:
4 C. Rolled Oats
2 C. Chopped Pecans
2 C. Sweetened, Flaked Coconut
1/4 C. Maple Syrup
1/4 C + 2T. Honey
1/4 C. Coconut Oil
1/4 C. Brown Sugar
1/2 C. Sliced Almonds
1 t. Vanilla Extract
Instructions: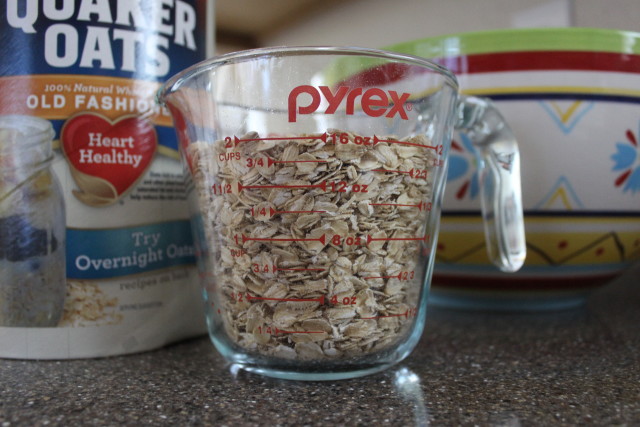 Get the party started with your good ol' fashioned rolled oats.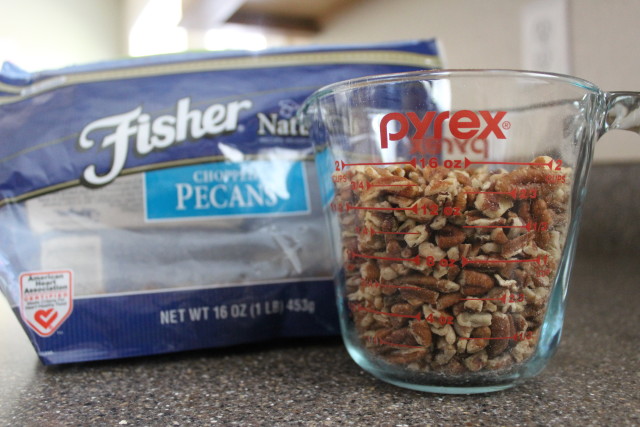 Nuts. Nuts. Nuts.  In my opinion, one of the things that makes the granola so dang good!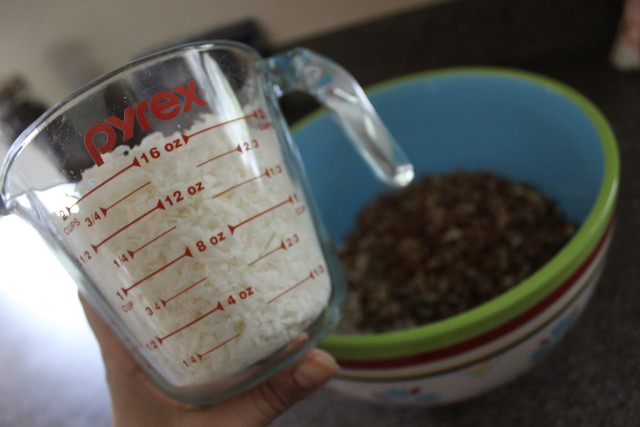 The hubs loves some coconut which was how it found it's way into this granola recipe.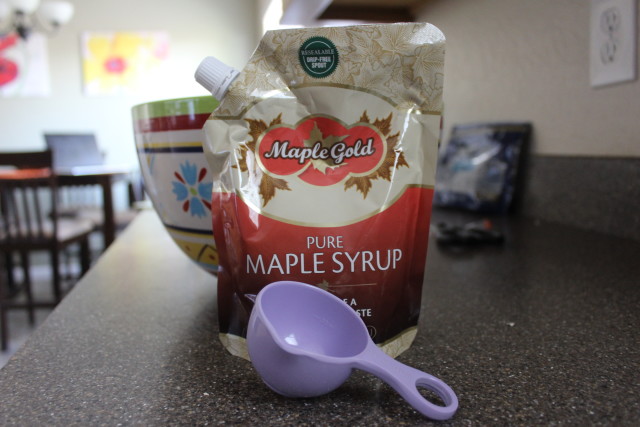 Now add the sticky stuff to your mix of dry ingredients, starting with the maple syrup.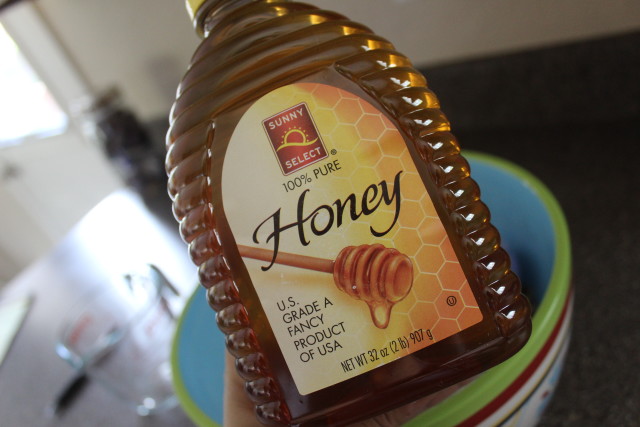 Also the honey, which if it isn't pouring easily from the bottle – feel free to nuke a bit first…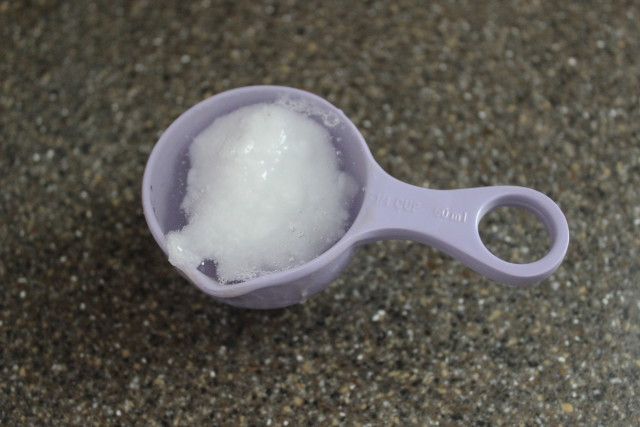 Same goes for the coconut oil – this 1/4 c. is actually full, but its melty around the outside from a quick trip in the microwave.  Don't overdo it, 15 seconds is more than enough to soften this good stuff.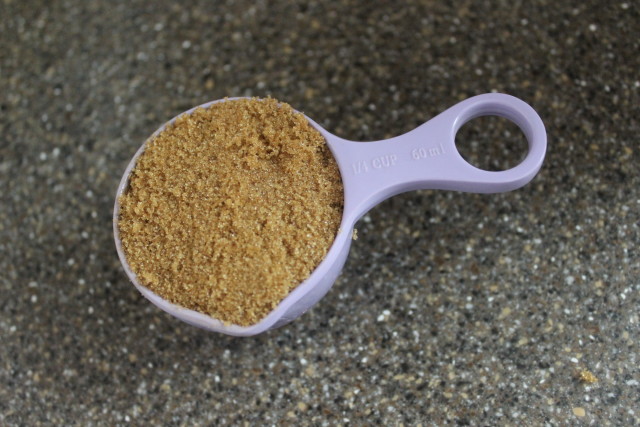 And then while we're at it… probably maple syrup and honey aren't enough to sweeten this stuff to my desired tastes, sooooo I went ahead and threw some brown sugar in for good measure.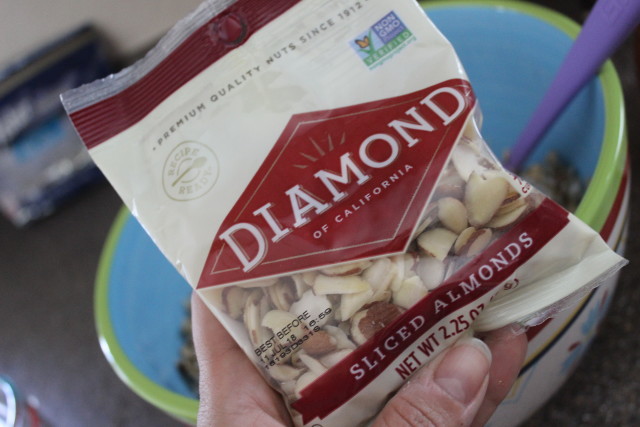 Then the sliced almonds… slice them myself?  I think not.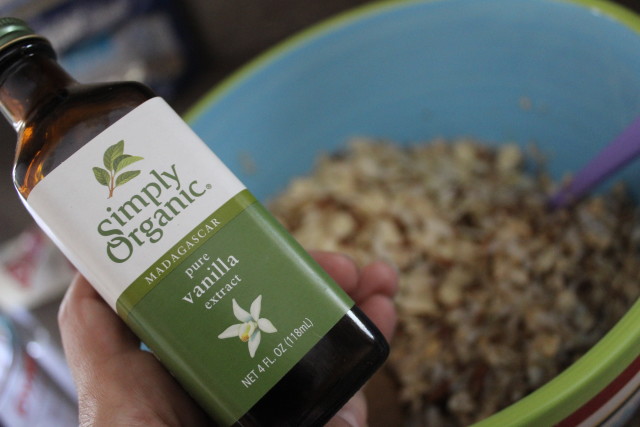 Last but not least, just a teensy bit of vanilla extract gets added to the bowl.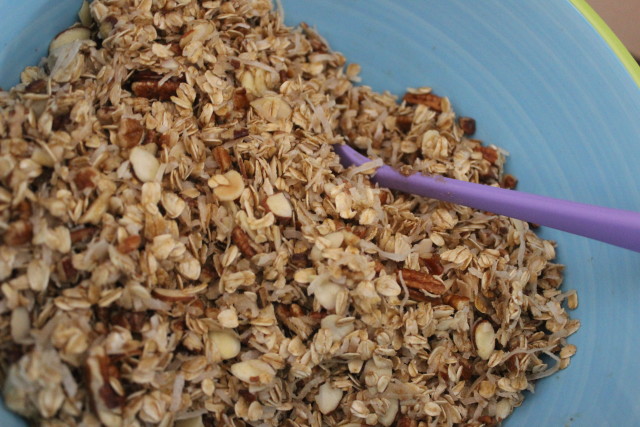 Stir it so much.  Like so much.  I can't stress this enough – you need the sticky ingredients to equally cover the dry ingredients, so just consider this your arm workout for the day.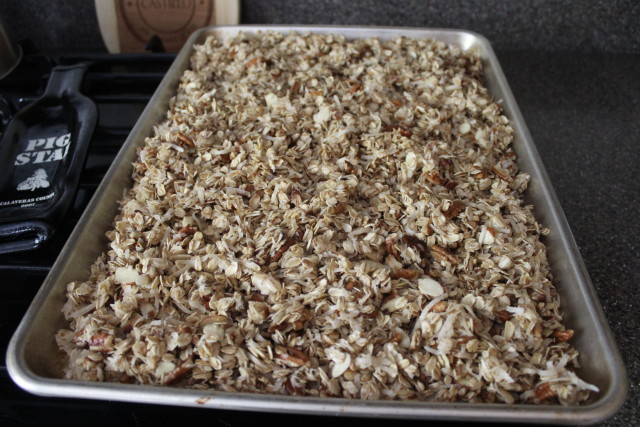 Then spread onto a baking sheet and bake for an hour to an hour and fifteen minutes at 285 degrees – but make sure you stir it around every 15 minutes!  This is needy granola, it needs to be watched and messed with fairly frequently throughout its time in the oven.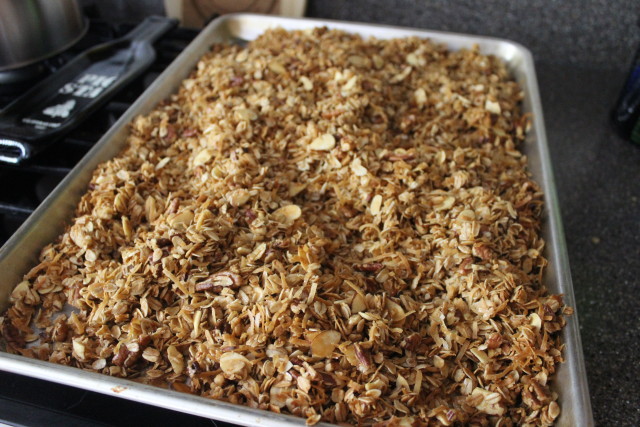 Your granola will be nice and toasty brown when it is done – let it cool completely.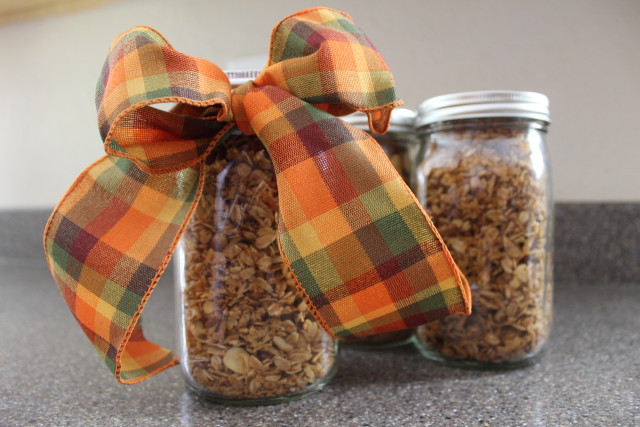 Oh hey, maybe even add a trendy little mason jar and top it off with a festive ribbon.  How adorable is that?
Happy Fall!